[Total: 2 Average: 2.5/5]
Dream Team Concert 2016 to be Held in August!
PRRIA Haider Prodcutions in association with Rajender Singh & StarPlus presents Dream Team Concert 2016. The event is to be held in August in the five cities of USA- Houston, San Jose, Chicago, Los Angeles & New York. Very popular faces of Bollywood- Katrina Kaif, Alia Bhatt, Parineeti Chopra, Varun Dhawan, Sidharth Malhotra, Aditya Roy Kapur, Karan Johar & Badshah are going to perform in this concert.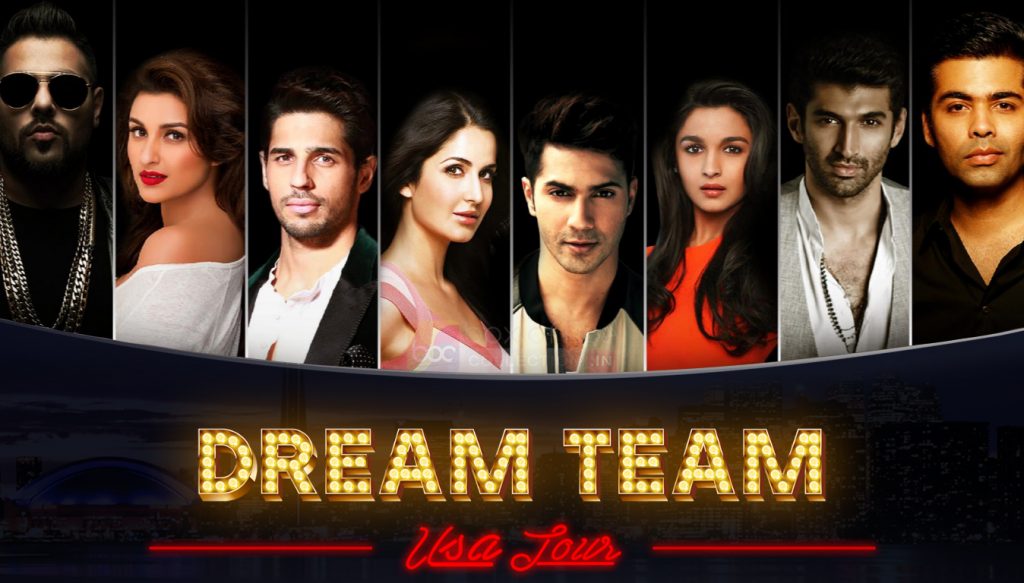 Recently presenters have released an interesting promotional video of the event on social media, that features the star performers. The video has created good buzz about the event among Bollywood lovers in USA. Presenters have also provided the option of online booking for this concert.
Concert Schedule
Houston
12th August, Toyota Centre
San Jose
13th August, Oracle Arena
Chicago
19th August, Sears Centre
Los Angeles
20th August, Forum Centre
New York/New Jersey
21st August, Pridential Centre
Promotional Video
How does it make you feel?