[Total: 2 Average: 3.5/5]
Glam & Glaze shot by Praveen Bhat having Sunny Leone on the cover
It seems this year summer is going to be more sizzling and mercury would go higher. Not because of the temperature but because of the voluptuous beauty Sunny Leone.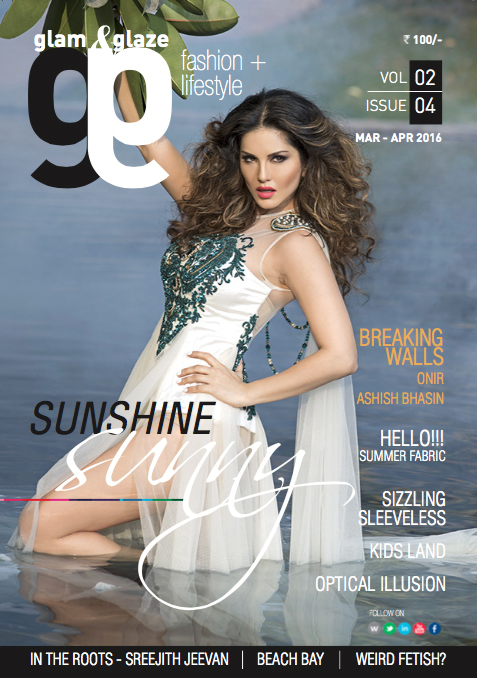 Recently Sunny was captured as the cover girl for Delhi based fashion and lifestyle magazine Glam & Glaze. Perfectly conceptualized and shot by Delhi based fashion photographer Praveen Bhat the summer issue of the magazine was picturized at the lush green location of Dusit Devarana resort. Praveen is a renowned fashion photographer based in Delhi and has earlier captured many tinsel town beauties. As cover girl soaked in with natural beauty, Sunny is no doubt looking sizzling on the cover.
Behind the Scenes
How does it make you feel?