[Total: 11 Average: 3.5/5]
Rustom Takes Initial Lead over Mohenjo Daro Worldwide
This Friday released two much awaited Hindi movies, Akshay Kumar starrer Rustom and Hrithik Roshan starrer Mohenjo Daro are getting overwhelmed response from fans across the globe. But considering all the reports, than thriller drama Rustom has taken good initial lead over the next on domestic as well as overseas box office.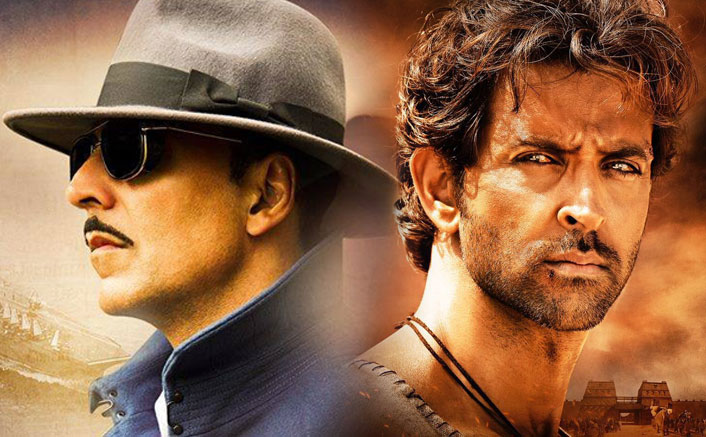 Reportedly Tinu Suresh Desai's directorial has been released on around 2870 screens across the globe (2317 in India & 550+ in overseas) and received positive reviews from most of the critics as well as moviegoers. Whereas Ashutosh Gowariker's directorial has been released on higher number of screens and received mixed reviews. As a result it reported less occupancy on Friday worldwide.
At domestic box office, Rustom witnessed good occupancy of 40-50% and minted the amount of 14.11 crores, which is the 4th highest opening of the year so far after Sultan, Fan & Housefull 3. On the other hand, Mohenjo Daro registered the business of 8.87 crores with 30-40% of occupancy.
In UAE, Rustom registered the second highest opening of Akshay's career so far after Airlift. It reported the business of 4.19 crores (2.3 AED)  including 1.82 crore (1 AED) on Thursday and 2.37 crores (1.3 AED) on Friday from there. Whereas Mohenjo Daro collected the amount of 3.15 crores (1.73 AED) on Thursday & Friday.
After compiling the business reports of UAE, UK, North America, Australia, New Zealand & more countries, total opening collection of Rustom from overseas has become 8.30 crores. Whereas Mohenjo Daro has recorded 6.82 crores despite higher screens.
India
Rustom: 14.11 crores / $21,08,821 from 2317 screens
Mohenjo Daro: 8.87 crores / $13,25,672 from 2700 screens
Australia
Rustom: 30.26 lacs / $45,255 from 26 screens
Mohenjo Daro: 17.25 lacs / $25,781 from 23 screens
New Zealand
Rustom: 17.08 lacs / $25,534 from 18 screens
Mohenjo Daro: 5.73 lacs / $8,564 from 10 screens
United Kingdom
Rustom: 20.96 lacs / $31,332 from 31 screens
Mohenjo Daro: 46.70 lacs / $69,805 from 137 screens
UAE-GCC
Rustom: 4.19 crores / $6,27,000
Mohenjo Daro: 3.15 crores / $4,72,000
USA
Rustom: 1.12 crores / $1,67,565 from 109 screens
Mohenjo Daro: 1.33 crore / $1,99,059 from 210 screens
Canada
Rustom: 25.06 lacs / $37,468 from 21 screens
Mohenjo Daro: 23.17 lacs / $34,634 from 24 screens

How does it make you feel?