'Award Worthy Performance by Akshay Kumar' says Critics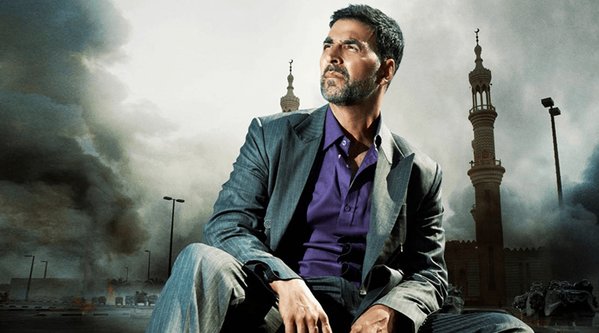 The latest war thriller film 'Airlift' of most versatile actor & superstar in Bollywood Akshay Kumar, is getting super positive reviews from critics as well as B-town celebs after premiere shows. Everyone is just praising the performance of Akshay, they says the actor has delivered best performance of his career in this film. Along with Akshay, entire cast of the film has performed brilliantly well. The female lead Nimrat Kaur has completely justified with her character and once again delivered an award winning performance.
As per critics, Airlift is a terrific film with a strong script and flawless performances, which left you smiling with wet eyes in the end. It is a tightly packed entertainer, loaded with thrill, emotions and patriotism. Nothing could be better than this treat to audience near Republic Day of India. It's a must watch film, which will definitely make you feel proud of being Indian.
#Airlift Live Tweet Review
Joginder Tuteja– "Saw #Airlift. A terrific film in all regards. A tightly woven script that has realism meet entertainment, it makes you watch it wide eyed ☆☆☆☆☆"
Subhash K. Jha– "Solid political drama with a message on humanism…take a bow, Mr #AkshayKumar #Airlift"
Kiaara Sandhu– "Indian Cinema Magazine UK Review #Airlift.@NimratOfficial is Back with Bang. She shines in their Role very well. Strongly Recommended. ☆☆☆☆☆"
Aniruddha Guha– "Oh damn. #Airlift is one helluva ride. Terrific writing, direction. Easily Akshay Kumar's best performance and film till date."
Shashank Rayal– "#Airlift- Superb! most of the scenes gives you goosebumps and in the end, left you smiling with wet eyes. Kudos to entire team!!. 5 on 5"
How does it make you feel?