Pankaj Tripathi has been lauded for his role in Stree most recently. The actor who has always had impeccable comic timing has always been the support a film needed to take it to another level. Each time the actor comes on screen, audiences anticipate some hilarity in the form of smart witty dialogues and shocked expressions to follow.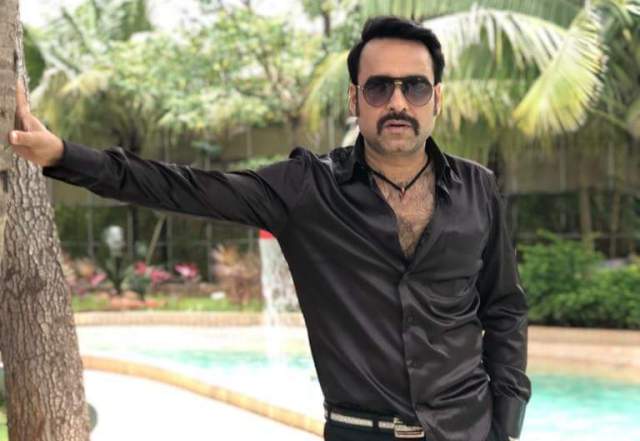 Apart from Stree, the actor is also currently shooting for Shakeela and recently wrapped up Luka Chuppi, two extremely different films with diverse roles. The interesting aspect of the actor's role in Shakeela is that Pankaj is seen channelizing a mixture of several 90s superstars for the film.
The actor for the first time ever will be seen as the overdramatic hero of the 90s, an era where films were massy and heroes were idolized because of their over the top style. In the film, the Newton actor who plays an actor/producer will be seen rocking not just the outfits like bell-bottomed pants, multicolored shirts and shoes but will take on the role of being a rambunctious hero who is overconfident, talented and knows he will get the girl.
When asked Pankaj he said, "Its a role of a commercial superstar from the south film industry. When director Indrajit Lankesh narrated me the story, I was asked to visit Bangalore, Karnataka for the costume trial since the unit was from the south. After reaching Bangalore and seeing the costume I was in two minds and questioned myself whether I'll be able to carry such a color full dress.
My character was supposed to behave larger than life like a south Indian commercial hero. I am supposed to dance with the heroine. I was scared on the first day of the shoot. Normally I don't see monitor after giving the shots, later in the evening when I checked one of the scenes I was surprised to see to myself how did I manage to pull these shots dancing with the heroine in swimming pool.
It was quite convincing for me and didn't look fake at all. It is an interesting role and it was too fun playing the part and I really enjoyed the process from the second day onwards. I always wanted to dance and do some action in the film, the role of a superstar traveling in huge cars. My character is unpredictable in the film and audience will be surprised to see me in the role the way I am surprised to see myself in this role."
After seeing Pankaj Tripathi play the meek panditji and nerdy, Rudra, it will be fantastic to watch him transform into a 90s hero.
Shakeela is a directorial venture by Indrajit Lankesh and stars Richa Chadha in the titular role.