One of the most awaited comedy films of the year Fukrey Returns is all set to hit screens this Friday i.e. 8 December 2017 with much hype among fans. With it's video promos and music, this comedy drama has made good impact on viewers. As a result, it is positively expected to get atleast decent response at box office.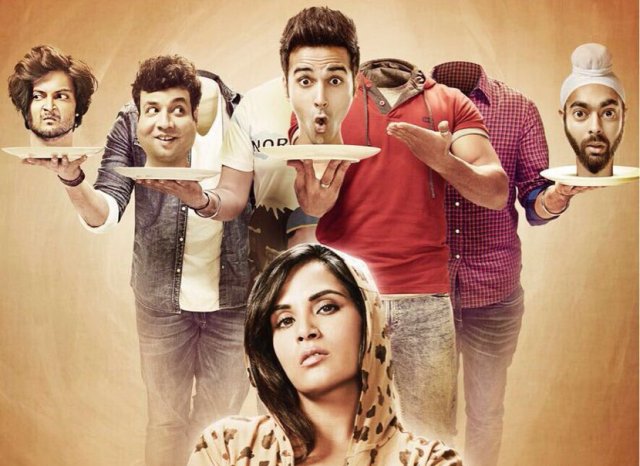 Directed by Mrighdeep Singh Lamba, Excel Entertainment's Fukrey Returns is the sequel to 2013's much applauded film Fukrey, starring the original cast that includes Pulkit Samrat, Ali Fazal, Varun Sharma, Manjot Singh & Richa Chadha, Priya Anand, Vishakha Singh and Pankaj Tripathi.
Due to the success of it's prequel, the new installment from the franchise is buzzing among fans since it was announced. Also the makers have got succeed to create desired hype of the film with good promotion strategies. So now when Fukrey Returns is about to release, fans are going crazy to catch it in theaters.
There is a great news for fans, that the advance booking for Fukrey Returns has now been opened across the country and they can pre-book their tickets online or directly from the ticket window at their nearby theater. From Wednesday night, pre-booking is available in chain multiplexes as well.
To avoid any mess with Sanjay Leela Bhansali's highly anticipated Padmavati (supposed to release on Dec'1), earlier Ritesh Sidhwani & Farhan Akhtar's production was shifted back to Dec'15 from Dec'8. But after the postponement of Padmavati, Fukrey Returns returned back to it's initial release date i.e. Dec'8.
Fukrey Returns (2017) Summary
Genre- Comedy Drama
Release Date- 08 December 2017
Language- Hindi
Certification- U/A
Run time- 2 hrs 11 min
Synopsis- Fukrey Returns is the sequel to 2013's Fukrey and starts a year later from where the prequel was ended.
Cast- Pulkit Samrat, Ali Fazal, Varun Sharma, Manjot Singh & Richa Chadha, Priya Anand, Vishakha Singh and Pankaj Tripathi.
Director- Mrighdeep Singh Lamba
Producers- Ritesh Sidhwani & Farhan Akhtar
Production Banner- Excel Entertainment
Distributors-  AA Films & Zee Studios
Music Directors- Sameer Uddin, Ram Sampath, Prem-Hardeep, and Sumeet Bellary
Music Label- Zee Music Company