Katrina Kaif has Joined Instagram, Fans are Showing Great Love
After Facebook, Bollywood's one of the most popular actresses Katrina Kaif has now officially joined Instagram. As per the pre-decided time, the account (@KatrinaKaif) got live at 2:00 PM and the actress posted her first picture at around 2:45 PM. Within 4 hours after going live, the account has gained approx. 450K followers.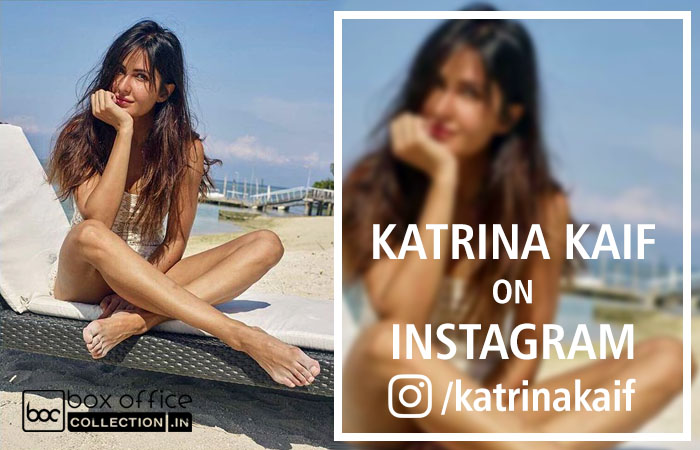 Many Bollywood actors have also requested their fans to follow Katrina Kaif on Instagram. Superstar Salman Khan wrote, "Pls instantly welcome on insta The Tigress Zinda hai @katrinakaif,". Alia Bhatt reposted the first picture of Katrina and captioned it as, "And finally we have managed to get @katrinakaif on Instagram!!!! Wohoooo please welcome my dear friend with lots and lots of love ❤,".
With a picture of song Teri Ore from film Singh Is Kiing, Akshay Kumar posted, "Before I drop her on her head please welcome the last member of Bollywood to join instagram 😜The Sensational Katrina Kaif @katrinakaif! Show her some love coz love is all she needs 👊🏻". Varun Dhawan wrote, "Follow the oh so beautiful #katrinakaif on Instagram. Instagram just got insta 🔥@katrinakaif".
Few days back, the actress updated an interest status with her beautiful picture on Facebook, "Getting myself a new place soon… will you come visit me if I share the address with you ..?". After this, many had guessed right that Katrina is talking about the address of her new social media account.
On 26th of April, Katrina notified her fans on Facebook with a picture that featured her holding a paper with a note "April 27th see you :)". The notification was about her live chat directly from Instagram office today i.e. 27th April at 2 PM, that she updated in the morning. But due to the demise of Bollywood legendary veteran actor Vinod Khanna ji, all the planned programs were cancelled and will be done later.