Finally Singh is Bling is Started Crawling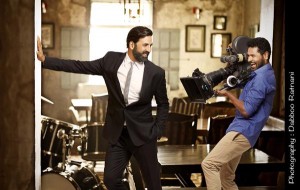 The upcoming Bollywood action comedy
Singh Is Bling
which was riding high on buzz these days due to its continuous delays of shoots has now been set up for starting its shooting from this week on 3 April 2015. After much postponements and alterations in the schedules dates of shooting now the film makers have finalized and reported that the crew will be shooting for the film from this Friday onwards.
Where we saw so much hype regarding the film shooting dates, exact female lead, release date etc; now we can conclude that the release date might be this very year as shooting is expected to get complete within few months. Also one of the main buzz regarding its female lead has also been solved as we have come to know that now after much ado Lara Dutta & has been signed in for playing the main female lead role in the film.
Where there were firstly different names coming to be heard in news of Kriti Sanon, Amy Jackson etc; now Lara Dutta has been roped in for the role. As we all know that the reason behind Kriti leaving the shoots were the continuous delays that why film makers went for searching another girl suiting the role perfectly. Now they have ended up with Lara Dutta to be the suitable math opposite the Khiladi Kumar. We have seen the magical chemistry of both these stars so many years ago so it is expected to set fire again. Amy Jackson is also in the movie as a second lead.
Well now with the shoot date being finalized at last and taking place this week, all the fans who are eagerly waiting for Singh Is Bling to complete the shots and get released are quite relaxed with this news. We hope that the film starts the shooting on the given date and completes the shooting on time with no more delays.
Singh Is Bling scheduled to get released on 2nd October 2015