Amyra Dastur has been busy with a lot, from surprising her brother with a family vacation to becoming a comic writer for her upcoming web series. The actress has had a busy few months and is also currently acting with Rajkumar Rao and Kangana Ranaut in Mental Hai Kya for which she has begun shooting recently.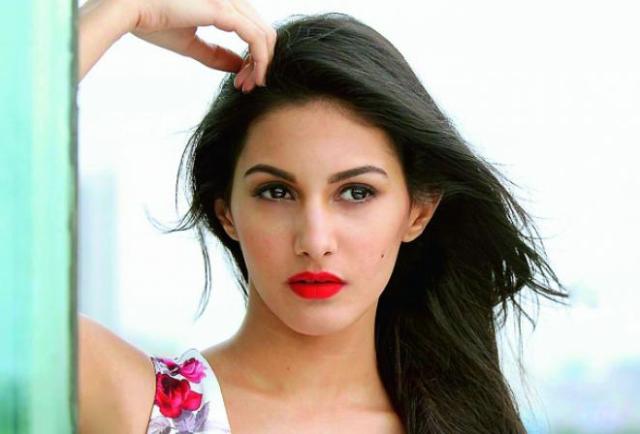 The actress who is extremely dedicated to her craft had a little incident on the sets while shooting with co-actor Rajkumar Rao. Amyra and Rajkumar were shooting their scene near some bricks in a studio. They had practiced the scene a few times but when the director said, 'action' she tripped on something and fell directly on the bricks and hurt both knees which began bleeding profusely.
After cleaning the wounds, the actress who was still in pain decided to finish all her scenes before heading to the hospital to get a tetanus shot. During her scenes, Rajkumar joked about putting a mattress underneath in case she fell again but as they understood her plight they completed the shoot early.
When asked about her whole fall, Amyra said, "I wanted to use the pain and discomfort in my scene because I knew it would definitely better my performance. I also knew I had to get a tetanus shot and get my wound cleaned since there were still little pieces of the brick stuck inside. The whole team was really sweet. Rajkumar asked the team to lay mattresses down in case I would fall again.
Prakash changed the schedule and made me finish off all my scenes as soon as possible so I could leave early and go straight to the hospital. All the AD's kept checking on me to see if I was OK or if I needed anything. It was a 2 pm – 2 am shift and I was done by 10 pm. By 11:30 pm my tetanus shot was done and my wounds were dressed and cleaned. At 2 am sharp I had messages on my phone from the entire crew and cast asking if I was Ok.
I guess they kind of think of me as the baby on set since I'm the youngest and most hyper person on set. I always look forward to shooting with the team for this reason. This is definitely one set where I've been treated so kindly and where people truly take care of one and other."