Anushka Sharma to play female lead role in Sultan
After much buzz and rumors about who is finally going to play opposite Salman Khan in his upcoming hyped movie Sultan. The news has been now confirmed of Anushka Sharma playing the role of Salman Khan's lady in the venture. Based on the wrestling story of Salman as Sultan who is a great player, Anushka Sharma has been finalized to play the female lead after many discussions of several names.
The news was confirmed on Twitter on 8 January 2016 with a tweet from the official team saying that Meet Sultan's Leading Lady. After much distress and harsh training to be fit for the character of a 40 year old professional wrestler, Salman Khan made so much effort to bring everything right into the place. Expected to hit the box office near Eid 2016, Shahrukh Khan's biggie Raees is also expected to enter the race same time.
Read: Big Clashes in Year 2016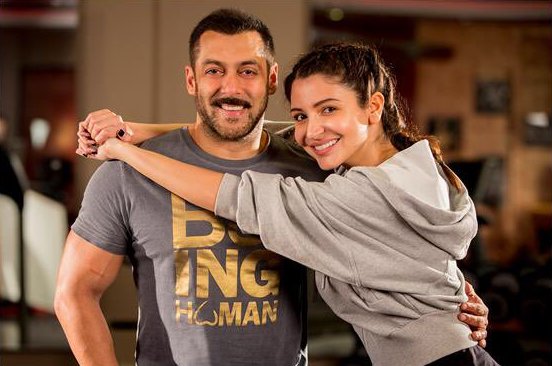 So we cannot be so sure about the release date of the movie. As there was so unsure atmosphere regarding the lead lady of the film, the director Ali Abbas Zafar was heard saying earlier that they will announce the female lead by the end of January, now the director has kept his words and revealed the name of lead lady of Sultan in the beginning of January.
Anushka Sharma who has been earlier seen in super hit movie PK and other one NH10; now is playing opposite Salman Khan in Sultan. People are excited to see this new chemistry coming on screen with Sultan releasing this New Year. We heard earlier so many names including Deepika Padukone, Parineeti Chopra; but now Anushka has finally taken over the role in her favor.
Where Salman had good year with 2015 for many hit films, Anushka except PK has not seen much positive response. Now that Anushka has worked with all three Khans of Bollywood film industry, now it is to be seen whether she manages to make a good performance and hit with this third Khan too.