The 3rd season of Neha Dhupia's chat show No Filter Neha has been started and the actress-turned-host Neha already had conversations with Katrina & Kajol. For the third episode, she has a very popular Bollywood rapper cum singer, music composer & lyricist Badshah in the house.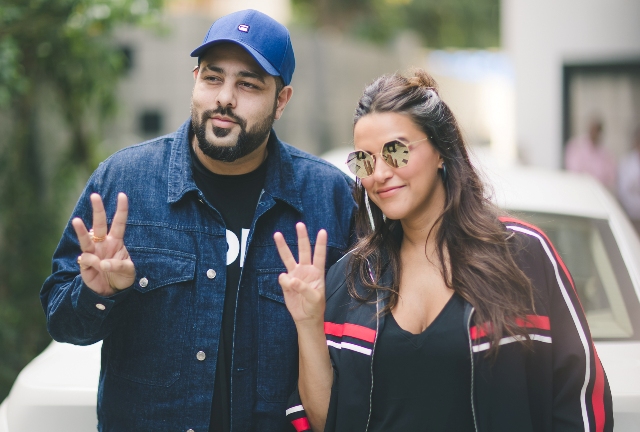 Guess what inspired the name Badshah?
When I was looking for a stage name for myself, around that time Badshah the film had come out and I was like you know that's a nice name. I discussed it with a few of my cousins and they started laughing and I was like now I'm pretty sure I want to call myself Badshah.
Badshah's wife, not a Badshah fan!
She does not like anything that I make. Yeh kyu kiya, isse accha toh original tha, so she's not a huge fan of my music. She's not a fan at all of my music!
Badshah's love for Raveena Tandon!
What a lady! You know she's beautiful as well. She's just naturally sexy, her voice, the way she looks, her hair, the way she conducts herself, it's so sexy. Like so feminine, so confident, WOW!
Badshah performing at a big wedding with Beyonce?
My manager got a call and she never told me that I'm going to be performing on the same day as Beyonce. This is going to be exciting. Where is this happening by the way?
Badshah was offered a Karan Johar Film?
So I and Karan sir were doing a show together where he was like Badshah I'm going to sign you for a film. I thought he was joking. Then Varun (VD) was on the set as well and they were like don't you think he fits the part? Yeah yeah…and he says no I'm seriously gonna sign you and I was like okay what is this role? He says it's of a Punjabi guy who cannot satisfy his wife. And he was like you fit. HOW DO I FIT? I think it was Vicky's role in Lust Stories.
The hottie Badshah thinks of as a big sister
I was on a tour with her (Katrina Kaif) and mujhe unse bade elder sisterly vibes aate hai. I had a different perception of her in my mind and as soon as I met her, as soon as I saw her the vibe that she has…sexy, hot, she is but ek woh wali vibe hai.
Listen to 'Badshah Raps It Up' from #NoFilterNeha – Season 3 on Saavn App.