After her stupendous success with the short drama titled Chutney starring Tisca Chopra and Rasika Dugal which till date has 122 million views on YouTube, director Jyoti Kapur Das is back this time with another promising project. Titled, Plus Minus, the film is a relationship drama starring Divya Dutta and India's biggest content creator Bhuvan Bam.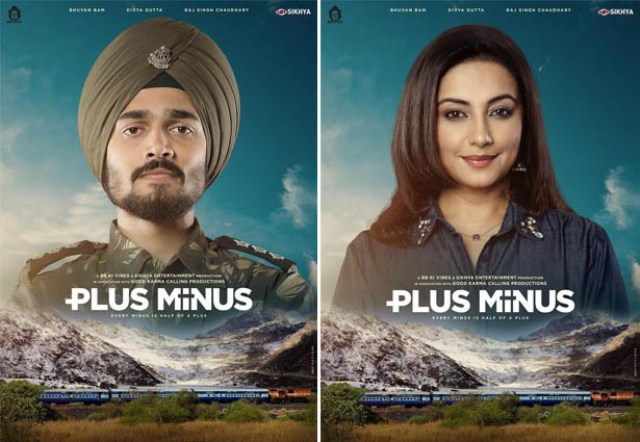 After having captured the digital mediums with his incredible content, Bhuvan who runs a highly successful YouTube channel titled BB Ki Vines will make his acting debut with this short film. Over the years, Bhuvan has earned himself the top spot today on YouTube with almost 10 million subscribers to his name and a fan base which is extremely vast and loyal.
The story of Plus Minus revolves around two strangers who meet each other on a train journey and one conversation between them changes their lives. It delves Into the dynamics of human relationships and stars Divya Dutta and Bhuvan Bam. The title Plus Minus reflects the central idea that humans have to do plus and minus in relationships to make it work.
The film is set to release on 14th of September and has been produced by Guneet Monga, Achin Jai, and Rohit Raj. Guneet Monga has earlier given the world of cinema gems like Masaan, Lunchbox, Gangs of Wasseypur to name a few and with such an incredible cast and team backing this short, we can only count days until the film releases next week.
Speaking about his acting debut, Bhuvan Bam said, "The story itself was compelling enough for me to jump onto it and gladly be a part of it. And with an impeccable team backing the film, it was an easy decision for me. The story is simple but extremely effective which explores various dimensions of human relationships through the narrative of two individuals which is played by Divya and me".
Adding to his thought, Divya Dutta who makes her short film debut said, "It was so lovely to work with this wonderful team, to tell a story so simple yet beautiful. Exploring human relationships and the various aspects of this through a short film was indeed a unique experience for me as an actor.
To capture so many emotions and layers within such few minutes is a challenge but I think Jyoti has captured that essence well. Collaborating with Bhuvan, Guneet and Jyoti has been a pleasure and I'm excited with this being my debut in the short film format. Can't wait for the film to come out in a few days".
Concluding their thoughts, producer Guneet Monga said, "I'm ecstatic as a producer to have an amazing team of Bhuvan, Divya and Jyoti coming together for this unique project. It's an insight into the diverse aspect of human nature and relationships.
Jyoti has given an incredible success with Chutney and when she shared this story with me, I knew we had something special in hand. This was an opportunity to collaborate with Bhuvan and his channel BB Ki Vines, PLUS MINUS being their first cinematic co-production. We hope the audience enjoy the film as much as we loved making it".
The film will be released on the Youtube channel of BB Ki Vines and marks the first of such a collaboration for the channel since its inception.