Faisal Saif tweeted on #NetNeutrality
Those who don't know him, Let us assure you that India's superstar knows him well. Faisal Saif was in the news for his controversial comedy spoof Main Hoon Rajinikanth which made South India superstar upset and he approached Madras High Court for the stay on this film.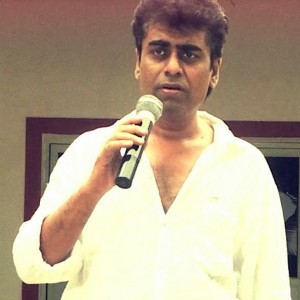 The film's title was changed to
Main Hoon (Part-Time) Killer
, and it is about to release this month. However, It is interesting to see Saif not lending his support to the whole #NetNeutrality issue that is making a huge impact all over. More and more Bollywood celebs are coming forward and opening themselves up where Faisal Saif has a total different stand here.Faisal Saif recently tweeted "Why #SaveTheInternet? So that our new generations roast, insult the culture more? no, thank you #NetNeutrality"
"The person who doesn't know how to operate a camera, takes on the system, Records abusive and uploads it. Is this where we are taking our culture? Is this what we are teaching our coming generation in the name of Freedom? Countries like America, Brazil has this system where laws are protected via digital platform. I think we should be open and welcome this system in India too. Trust me, the moment we start paying, We'll be less abusive." said Faisal Saif.