After 2015's highly appreciated Piku, one of the most popular actresses in Bollywood Deepika Padukone and very talented actor Irrfan Khan are all set to share the screen once again. This time filmmaker Vishal Bhardwaj is the one who brings them together in a gangster drama film, which is being directed by Honey Trehan.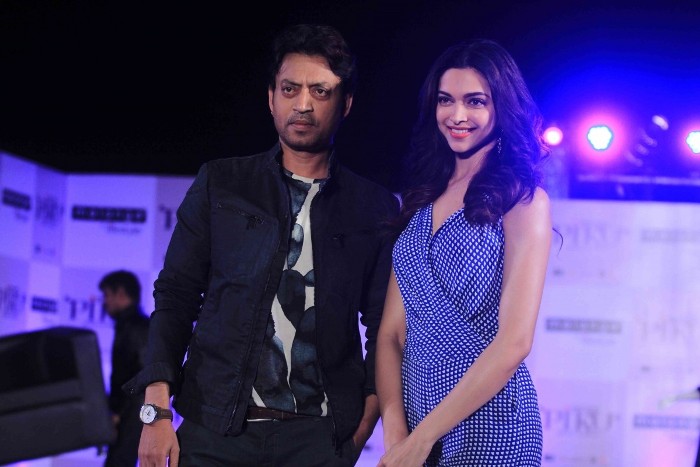 This is the debut directorial venture of Honey, produced by Vishal Bhardwaj in association with Arjun N. Kapoor under the banners VB Pictures and KriArj Entertainment. As per the latest news, makers have decided to release their film next year on 2nd October, Tuesday.
Vishal's previous two films Haider and Talvar were also released on the same day and worked well. So it seems he has found this date lucky for his films and decided to lock the same for this upcoming one.
Deepika-Irrfan starrer this upcoming film which is untitled yet, is written by Vishal himself and Rohan Narula. Reportedly, it is based on a story 'Femme Fatale' from the book 'Mafia Queens Of Mumbai' of acclaimed writer S Hussain Zaidi.
Vishal Bhardwaj revealed that it was Deepika Padukone who persuaded him to write the script and make the film on 'Femme Fatale'. Despite having initial reservations about working with a debutant director, Deepika showed green flag for the film when she read the script.
In the film Deepika will be seen playing the character of mafia queen Rahima Khan, popularly known as Sapna Didi. While Irrfan will play the role of a local gangster who is in love with her. He helps her in the mission to execute underworld don Dawood Ibrahim.
As per the story in book, Rahima Khan had planned to kill Dawood during a cricket match in Sharjah to avenge the death of her husband. But unfortunately the don learnt about her plans and killed her days before the match.