Pre Booking, Open for Dilwale & Bajirao Mastani
With the two biggies colliding together this Friday on 18 December 2015, trade analysts are excited to see over the statistics regarding the public response towards the advance booking schedules for these ventures. On one hand the SRK fans and the lovers of Kajol-SRK chemistry are supremely excited to watch Dilwale and hence increasing the numbers of advance ticketing counters.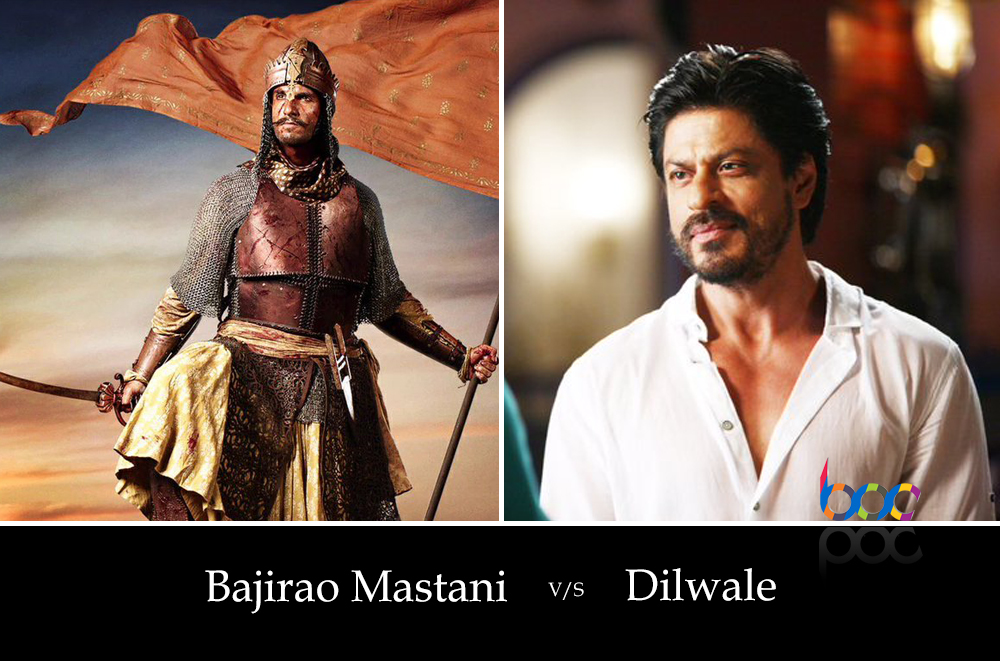 On the other hand, Bajirao Mastani appears to go decent on advance booking schedule but not to rock it. As per the reports, the single screens are opting Bajirao Mastani shows whereas the multiplex are going more with Dilwale. This shows that on an average, Dilwale seems to lead over Bajirao Mastani in advance ticketing counters. Public response for Ranveer Singh, Deepika Padukone and Priyanka Chopra starrer movie is good but not good enough to beat SRKs Dilwale.
Reports also reveal that Dilwale has seen almost full advance bookings for its all shows of the opening day. It left very less chances for Bajirao Mastani to catch the attention of few among the audience to book advance ticket. Advance booking for Dilwale began from 14 December taking most of the morning shows full. Dilwale team is very extremely not only publicizing their movie but urging the audience on social media to go and watch their movie or book ticket in advance.
Same does not seem to happen with Bajirao Mastani. Its late opening of advance booking and high masala and entertaining value of Dilwale for youth who is major part of the audience is a big plus for it and big no for Bajirao Mastani. Only the classic and serious audience seems interested in this Peshwa Bajirao life's based historical action cum romantic genre.
As Dilwale is releasing with more screens hence it will obviously make higher profit but nothing can be judged yet as we never know when the audience and the B-Town buzz changes its side and can again make a historical genre favorite of audience. For now, there can only be seen a star war between both biggies and advance bookings are leading on the side of Dilwale for the record.