Dharam Sankat Mein vs Ek Paheli Leela Performance
Soon to be hit by one of the two awaited movies of Bollywood film industry this month, both Dharam Sankat Mein & Ek Paheli Leela will finally release on box office this Friday. After a long period of creating buzz in the media and excitement among the audience, these two films will enter the silver screens together on same day. The audience is excitedly waiting for both the movies so huge competition could be seen easily right now between these two films.
Talking about the performances expected by both flicks, then both Dharam Sankat Mein & Ek Paheli Leela got good audience response before release and expected to compete each other toughly. How so ever, it is not that suitable to compare these two films due to their different genres and target audience, but still the reports reveal that audience may be seen divided between what to choose- Hotness of Sunny Leone or the Satirical Comedy of Paresh Rawal?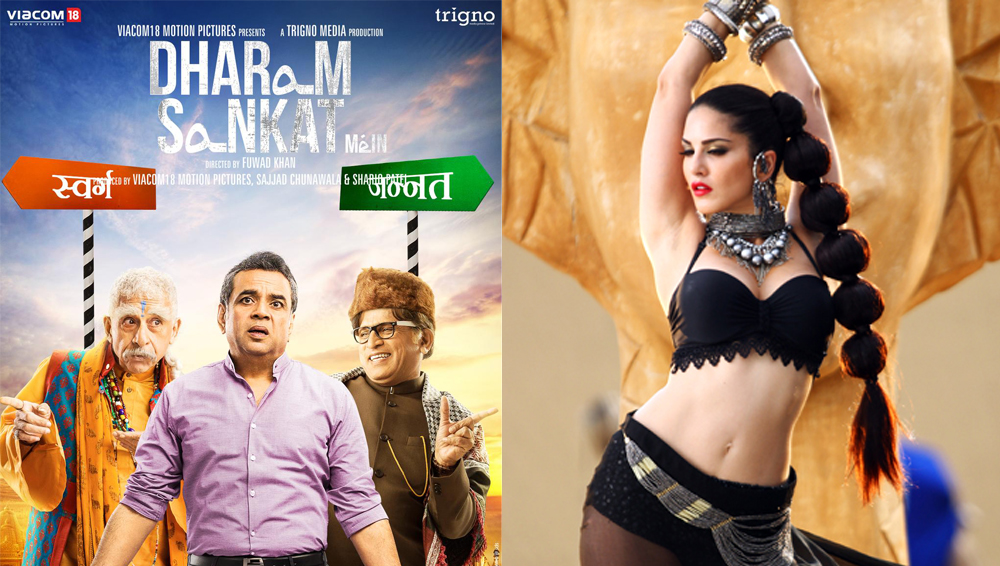 Audience Response towards Dharam Sankat Mein Vs Ek Paheli Leela
Releasing on screens together, both films got good advantage of the day being not a platform for any other biggie or film except Broken Horses which is not expected to turn higher in India and last week releases which are now running normally. Though both the films totally different from each the whether we talk about the genres, target audience, number of screens, star power etc; but still everyone is looking forward for the competition between the two films on their opening day.
Where Dharam Sankat Mein is expected to attract all types of audience and for satirical comedy, the bold script and youth factor seeking audience might drift for Ek Paheli Leela. After a good buzz between these two films day before release, people are excited to see whether the audience chooses adaayein of Sunny Leone over the satirical comedy acting skills of senior actors like Paresh Rawal.