Horrer Thriller 'Danger' stars Faissal Khan (Brother of Aamir Khan)
Aamir Khan's brother Faissal Khan's upcoming comeback Horror Thriller Danger unveils it's First Look poster along with the release of Dangal. Danger is inspired by true events of Gaya (Bihar) Hotel's brutal owner who killed people and used their meat to serve others. Faissal Khan plays a 'Gujarati' stockbroker in the film who gets trapped into this hotel along with his wife played by Vedita Pratap Singh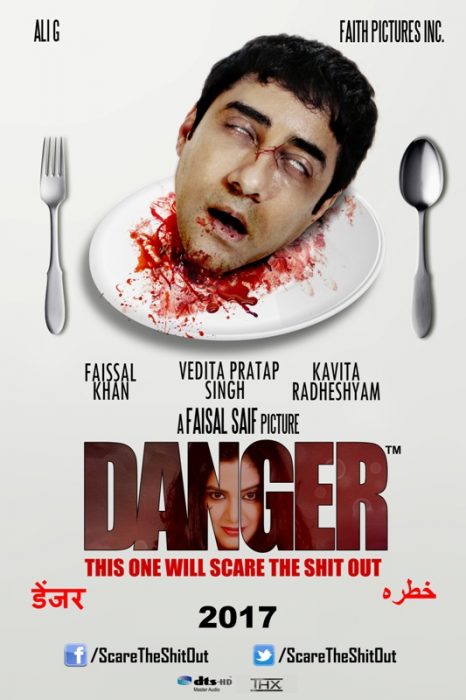 The film is written and directed by 'Main Hoon Rajinikanth' famed controversial director Faisal Saif and also stars Kavita Radheshyam and South siren Sony Charishta in the leads. According to the maker, Danger is the most "Scariest Film" India will ever witness.
"This is an out and out Faissal Khan's film as he has put in a lot of hard work into it. The audience will see a total new Faissal Khan in Danger which they will never forget." said Faisal Saif.
The shooting of the film is completed with Pakistani actress Meera's song and the makers are looking for 3rd August 2017 release which also happens to be Faissal Khan's birthday.