'Anaarkali of Aarah' to be Released on 24 March 2017
One of the very promising actresses in Bollywood, Swara Bhaskar is all set to impress audience with her never-seen-before avatar of erotic singer in 'Anaarkali of Aarah'. The movie is written-directed by Avinash Das and produced by Priya Kapur & Sandiip Kapur under the production banner Promodome Motion Pictures.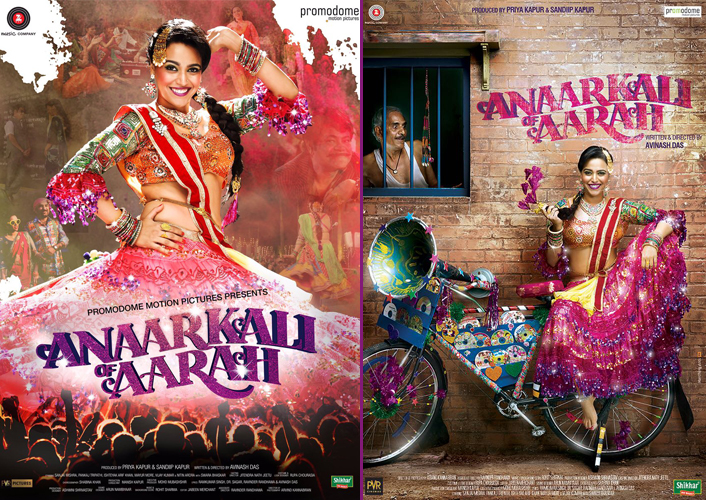 On Monday, the star filmmaker Karan Johar took his twitter handle to share the first look posters of 'Anaarkali of Aarah'. He tweeted, "Here is the scintillating poster of 'Anaarkali of Aarah', Swara Bhaskar you go girl. Congrats Avinash… Releases March 24, 2017. Presenting @ReallySwara in and as the fiesty #AnarkaliofAarah @Anaarkaliaarah @avinashonly @SandiipKapur @PromodomeGroup Congrats guys!,". He added, "Well done Swara for constantly breaking ground, March 24 is the date guys for this new world and engaging film,".
The posters feature Swara Bhaskar in a multi-color lehenga choli with loaded jewelry and long ponytail. Obviously the actress is looking very attractive in this getup and is being praised by fans as well as critics. As intended the first look has created good buzz about the movie among audience, now all are looking forward to its trailer.
Reportedly 'Anaarkali of Aarah' is about the erotic singer of Arrah, Bihar and known as the modern Anaarkali Anaarkali Aarahwaali. One day a very powerful man molests her and instead of bowing down in front of him, she decides to fight back. So basically the movie is all about the feisty girl, as mentioned by Karan Johar.