It was only a few months ago that the world was introduced to the biopic of one of the most controversial actors of Bollywood, Sanjay Dutt. The film Sanju went onto becoming a raging success with an incredible performance at the box office.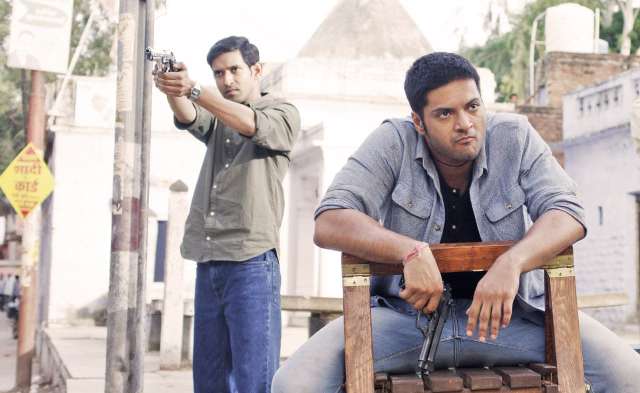 Soon after Ali Fazal was in the news for being paired with Sanjay Dutt as his on-screen son in the remake of the south hit, Prassthanam. The film is currently under production and will release next year.
However, currently, it is Ali himself who seems to have been the one channeling his inner Sanjay Dutt. The actor was in news all throughout the shooting for his next, an original series called Mirzapur in which he plays a gangster running arms and narcotic smuggling cell dominating the city of Mirzapur, a land filled with crime
When the actor took upon to transform himself, he channeled his Sanjay Dutt as he has always been deeply inspired by the actors on screen persona from his younger days. So much so that his incredible physical transformation made everyone on the sets keep his nickname as Sanju during the shoot and promotion.
Ali began to walk like Sanjay Dutt, started to have his demeanor, started to talk like him. His body language reminded everyone of Sanjay Dutt from his films like Khalnayak and Vaastav!
Adding to this a source said, "Ali bulked up massively for his role. Owing to his frame and structure his walk post his transformation had an incredible similarity to the signature walk Sanjay Dutt is known for. Not just that even the dialogue delivery in front of the camera was quite similar to Sanjay's earlier films. Thus the cast lovingly started referring to him as Sanju Baba, a name which is referred to the real-life Sanjay Dutt by his fans".