Anurag Kashyap Confession on Facebook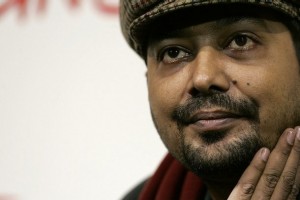 After the trashing response from the audience and critics for
Bombay Velvet
, Anurag Kashyap announced on his official Facebook profile that he wants to close the book of his film and move on. He also wrote "I will be back" in Arnold Schwarzenegger style!
"Its time to close the book and move on. A lot of people do not connect with it and a small number of people did. Maybe when the shock of the narrative wears down , you will revisit it in the calm of your homes and will get into it. Maybe our experimenting with the narrative didn't work for most but I firmly believe in the film. This is the film I wanted to make and I am glad I got to make it. I am very happy that all those who have been part of this journey firmly stand with it." wrote Kashyap.
It was day before yesterday when trade analyst Taran Adarsh tweeted the collections of Bombay Velvet in comparison with Ranbir Kapoor's earlier film Besharam and called it a 'Disaster'. Anurag further wrote that he is not depressed and stated "Let my silence not worry any of you. I am solid, we are solid. The Applause or Brickbats do not matter, what matters is who is standing in the arena."
The final closing note of the Post said "I will be back" referring to Hollywood star Arnold Schwarzenegger style!