Salman Khan & Kabir Khan teamed up Once Again!
After so much buzz about the super-hit duo of Salman Khan and Kabir Khan is collaborating once again. Here's the latest word from Kabir on his Twitter account; "YES… WE ARE COMING BACK… EID 2017 :- ) — Kabir Khan (@kabirkhankk) April 7, 2016″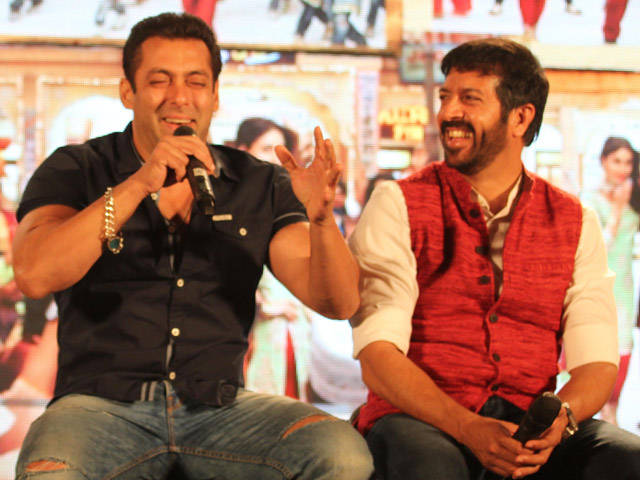 The team has been quite successful in offering the gathering of people with two blockbusters specifically, 'Ek Tha Tiger' and 'Bajrangi Bhaijaan'. What's more, now Kabir has bolted Eid 2017 with Bhaijaan Salman Khan once again.
Salman is presently preparing for his wrestling adventure 'Sultan' co-featuring Anushka Sharma. The action film is set for Eid release this year, and will share screens with Shah Rukh Khan's 'Raees' in the cinema world.
Filmmaker Kabir Khan has revealed that he is working together with hotshot Salman Khan for the third time on his next venture, which will hit the cinemas on Eid 2017. The director had before said he was in chats with the hotshot and Hrithik Roshan for the said extend as he was wishful to have both of them and it would appear that the hit group of 'Ek Tha Tiger' and 'Bajrangi Bhaijaan' is back with an action thriller. Also there is a half-cooked news, that this time Deepika Padukone will be seen in opposite to Salman.
Both their past collaborations have been film industry one of the biggest blockbusters, increasing excitement among the group of onlookers about the new film. Insights about the yet-untitled venture are not known in this way. Maybe sometime soon in the near future, there will be more news revealed regarding the upcoming venture.