Sequel of 2004's Neha Dhupia starrer film 'Julie' Releases in 4 different languages
Finally! after a long gap makers have revealed something about the upcoming sequel of 2004's Neha Dhupia starrer romantic thriller Julie. The new installment is written & directed by Deepak Shivdasani and produced by Vijay Nair & Deepak himself under the banner Triumph Talkies. Julie 2 features the south Indian film actress Raai Laxmi in lead role. Shooting of the film has completed and right now it is under post production stage. Julie 2 is scheduled to be released on 12th of August 2016 worldwide in Hindi, Tamil, Kannada and Malayalam languages.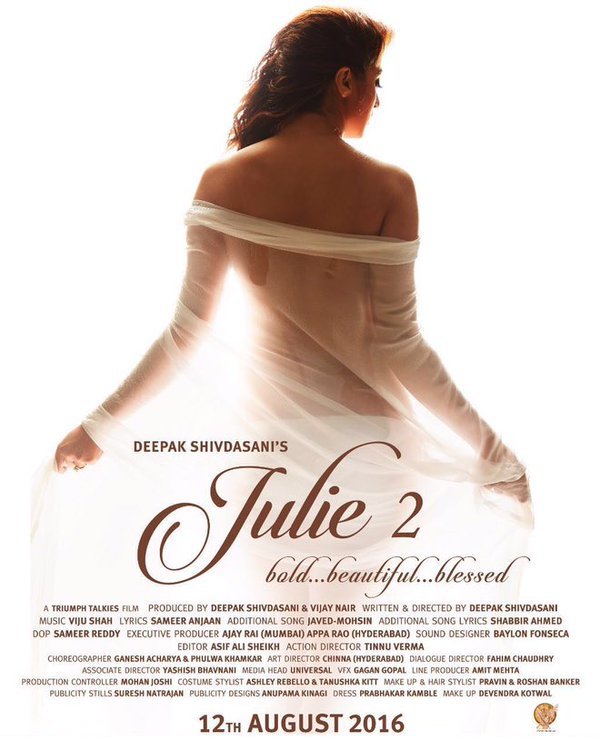 On Valentine's day, makers have unveiled the official poster of the film with its release date. The poster features the back facing top less Raai Laxmi covered with transparent white saree. It also features the official logo of the film with a tagline 'bold…beautiful…blessed'. After this sensational poster, Julie 2 is being buzzed among audience and now everyone looking forward for its official trailer and music videos.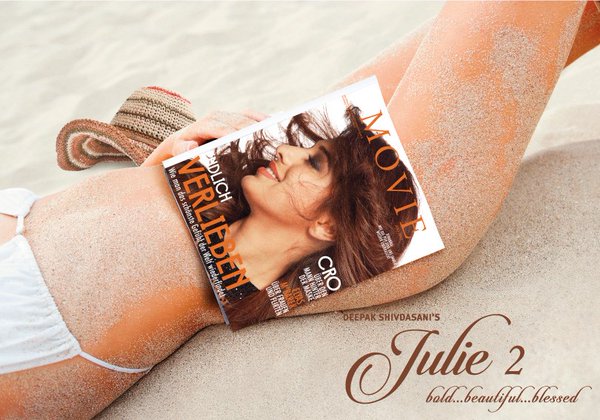 As per report, Viju Shah has composed the music for Julie 2 and its most of the songs are written by well known lyricist Sameer Anjaan, who recently registered a Genuineness world record for penning maximum songs. Along with him, Javed-Mohsin and Shabbir Ahmed have also given the lyrics. Sameer Reddy has handled the cinematography of this film.