Karam Batth, who will be seen portraying boxing legend Kaur Singh in the upcoming biopic titled 'Padma Shri Kaur Singh', says it has not been an easy task to play a national hero on screen.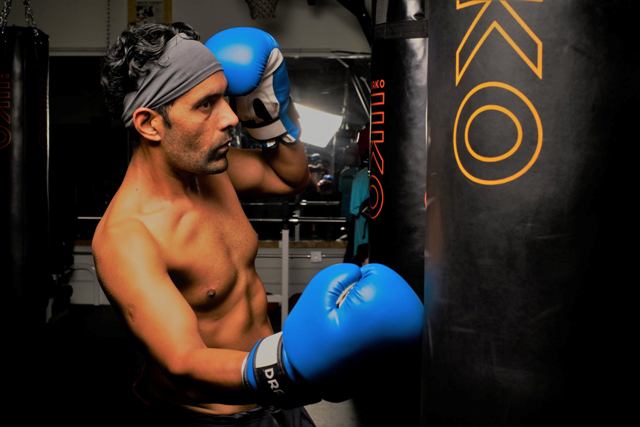 "Initially I wasn't very confident about this role, because if once decide to take up this challenge, there would be no looking back. It would require me to give up on everything and focus on getting under the skin of my character," says the Canadian actor Karam Batth.
"I was extremely nervous yet immensely excited when I met the legend for the first time. But it was his warm and welcoming personality that broke the ice within seconds. He helped me in understanding the character well. He gave me all the necessary information – specifics about the way he talks, walks, behaves, his aggression, fighting techniques, and much more," Batth further added.
With the boxing champion's good wishes and perseverance to give the best, Karam started his journey of preparation. "Moulding my body to look like a professional boxer has been tedious. I used to work out for hours under a personal trainer and my diet was under checks. But finally, my hardwood indeed paid off. This journey taught me a lot as an actor and I feel honoured to play the living legend of our country," the actor concluded.
The movie is expected to release in early 2020 and will show the unheard chapters of Padma Shri and Arjuna Awardee Kaur Singh's life. Kaur has also won 11 gold medals for India and is an inspiration for many budding sportspersons.