Movies going to be Released this Friday at Box Office
This Friday we are having two confirmed options from Bollywood only, one is Piku & second is Kuch Kuch Locha Hai. Initially we were having one more from  Tollywood; Lion but now as per the news it has been postponed for next week. There are more movies from Bollywood & Tollywood which are getting postponed to no fixed dates.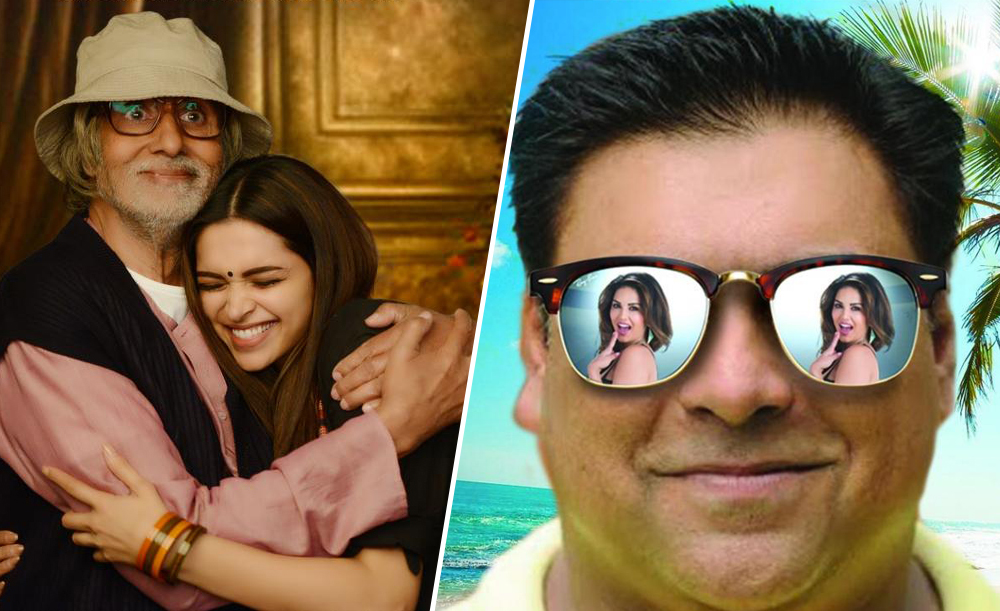 So if we keep aside all these postponements, then we have only two movies to be released this Friday at Box Office India; Piku & Kuch Kuch Locha Hai. Piku is a family entertainer, as we all knows after watching its trailer. As per the reports, Piku is not having much hype among audience but the presence of Bollywood megastar Amitabh Bachchan & ravishing Deepika Padukone makes it big.
On the other hand, the second movie Kuch Kuch Locha Hai; a naughty comedy movie starring the super hot Sunny Leone and well known face Ram Kapoor. As per the record of Sunny's starrer previous movies, Kuch Kuch Locha Hai will be a good competitor for Piku. More over this, before competing with each other; both movies will have to face Akshay Kumar's last week released Gabbar Is Back which is running successfully.
Piku (U/A)
Piku, an upcoming Bollywood family entertainer movie starring Amitabh Bachchan, Deepika Padukone and Irrfan Khan in main lead. The movie is directed by Shoojit Sircar and produced by N.P. Singh, Ronnie Lahiri & Sneha Rajani under the banners MSM Motion Pictures, Saraswati Entertainment Creations Limited & Rising Sun Films.
Piku is featuring two fine actors of Indian Cinema; the great Amitabh Bachchan & Irrfan Khan who have ability to make movie hit by own. Along with the very beautiful & talented actress Deepika Padukone, having great fan following among Indian audience.
Kuch Kuch Locha Hai (U/A)
Kuch Kuch Locha Hai, an upcoming Bollywood romantic comedy with many naughty sequences. Starring the very hot Sunny Leone and famous TV actor Ram Kapoor. The movie is directed by Devang Dholakia and produced by Mukesh Purohit; releasing under the banners Magic Picture and Entertainment & Maximus Multimedia Pvt Ltd.
Kuch Kuch Locha Hai is not so high budget movie but a good option to get entertained in weekend. The movie is featuring the "hotter than summer" Sunny and a very fine actor Ram Kapoor; raised up from TV and now a well known face of Indian Cinema because of his acting.
Mentioned only hyped movies, there may some more options you will find in theatres & the release dates are as per the official announcements, these may get postponed.