Good news for the fans of Akshay Kumar, that the actor is coming with his new movie titled as "Namastey England" next year in 2016. As per the news, the director of movie is Vipul Shah who was also directed the movie Namastey London. Akshay & Vipul have given number of successful movies together like- Aankhen, Namastey London, Holiday etc. We can say Vipul has played a very important role behind Akshay's success, last year released movie Holiday has brought huge success in Akshay's career.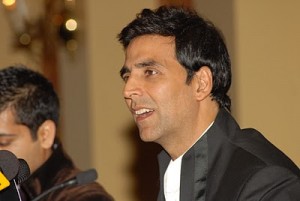 Story of Namastey England is based on a true love story and will shoot in Punjab & London. The shooting of the movie is scheduled to be commence in January 2016. After the release of
Airlift,
Akshay will join the shooting in January. The release date of the movie is still not fixed, but according to the buzz it is expected to be released in the mid of year 2016. This shows same as year 2015, Akshay Kumar is planning to rock next year also.
The title of the movie is looking like the sequel of 2007's romantic hit movie Namastey London but it is not having anything similar except its genre i.e. romantic. As Namastey London, fans are expecting Katrina Kaif to be casted opposite to Akshay in Namastey England but still nothing is final except the lead actor and the director. To know more about the movie, stay tuned with us…complete details will be published as soon as it will get finalized.