Nora Fatehi has been busy basking in the glory of Kamariya from her film Stree which has been getting a lot of love and attention. The Bharat actress has been riding a success wave after the release of her song Dilbar which continues to break records and top charts all across the world.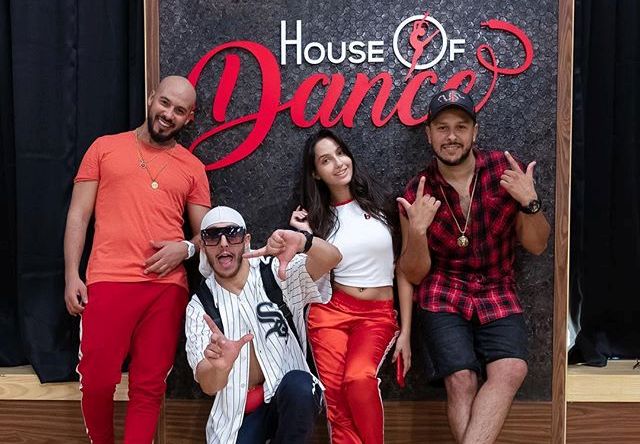 Currently, Nora is busy with something bigger and absolutely unexpected. The actress is diversifying and heading the pop star way. Nora, who has a massive fan following not just in the subcontinent but in the Middle East too, has decided to give her fans something absolutely fresh and is set to introduce a new side of hers to the world. The actress will make her debut as a singer.
Nora is set for a massive international collaboration with the Arabic brand, 'Fnaire.' The Hip Hop and Rockband are extremely popular in the Middle East, Africa, and North American markets. They are also music producers and have launched many successful stars.
Nora will be one such Pop Star. Her first song will be an interesting collaboration as it is the Arabic version of the extremely successful, 'Dilbar' from the movie Satyameva Jayate which has gone into break several records. Nora has sung the song and will soon be shooting a collaboration video for it in Mumbai for which the band has been flown down to India.
When asked about this huge step, she said "It is a huge deal for both Morocco and India because this is the first time we will be getting Indian culture and Moroccan culture together artistically and musically and this has been my goal as well, to bring them together. As Dilbar has become a huge hit internationally, Middle East included, we have taken the song, recomposed it, written Arabic and Moroccan lyrics and we recorded me singing with the band, Fnaire.
This is my debut as a singer and Fnaire will be rapping with me in the song. I am also producing the song and T-Series will be launching it on their channel. We have maintained the crucial parts of the song and fans will enjoy that. I really wanted to take Dilbar to Africa and the Middle East in Arabic because it was also a perfect way to launch myself."
The video is being directed by Morocco based director, Abdel Raffia el Abdioui and the DOP of the video is the Baaghi 2 fame, Santhana Krishnan Ravichandran. The video and song will be released by T-series in October.