Superstar Akshay Kumar's highly anticipated film Toilet Ek Prem Katha that is scheduled to be released on 11 August 2017, landed itself in trouble when it's copy got leaked way before the release. But thanks to choreographer turned director Remo D'souza, the matter is under control now.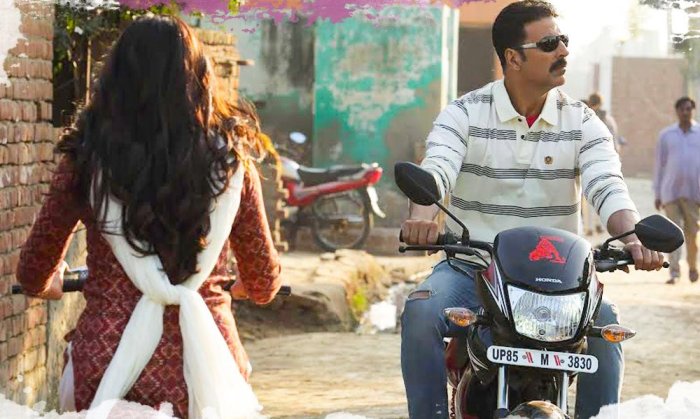 As per report, Remo is the one who brought this issue in notice of film producer Prernaa Arora- KriArj Entertainment. Remo confirmed that he received a copy of the film Toilet Ek Prem Katha in a pen drive from his gym trainer Vithal and after checking the pen drive he immediately called Akshay, who was not available at that time.
So then he called to the producer Prernaa Arora and told her about the issue. Little later director Shree Narayan Singh went to Remo and collected the pen drive. This gave a big shock to the makers, and without wasting any time they took help of CBI to investigate the matter.
Now it is being said, that Akansha, the assistant of filmmaker Neeraj Pandey's partner Shital Bhatia, is responsible for all this mis-happening. She forgot the pen drive which had the copy of Toilet Ek Prem Katha somewhere and then somehow it reached to the hands of gym trainer Vithal.
Both Akansha and Vithal have been called for further questioning by crime branch. It is very fortunate that the pen drive landed in the right hands of Remo D'souza who is also a filmmaker and understands the value of someone's hard work.
Although the matter is sorted now and also the copy didn't get public, but such carelessness could have been resulted in a big trouble for the film. So all the makers should take care of this, because precaution is always better than cure.