Finally Sanjay Leela Bhansali's highly awaited and anticipated period drama Padmavati has got clearance from the censor board with no cuts. The board committee has suggested 5 modifications that include change in title to Padmavat and some alterations in Ghoomar song video and climax Jauhar scene.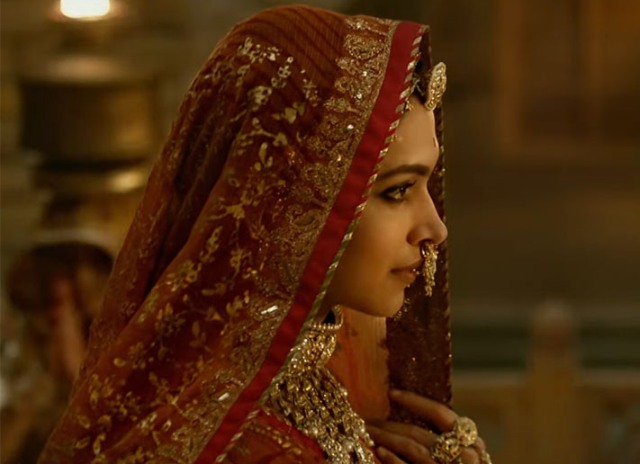 Padmavati is based on the legend of Hindu Rajput queen Padmavati, due to which it is surrounded by number of controversies. The film was scheduled to hit screens on December 1 but after numerous protests against it's release, makers had no choice left but to postpone the film indefinitely.
There was another reason behind the postponement, that makers of Padmavati got failed to receive clearance for the film from CBFC on time because of their incomplete application. At the second time, they mentioned an ambiguous disclaimer in the application i.e. "the film is partially based on historical facts", after which board members decided to inspect film's content.
Reportedly on December 28, the examine committee member and invitee historians viewed the film and passed it with U/A certificate. They have found it's main content inviolable and legitimate, so suggested no cuts but asked makers to change the title to Padmavat and make little changes in few scenes.
As per sources, director-producer Sanjay Leela Bhansali is agreed with the modifications and will soon submit the final copy after making the required changes to receive the certificate. This means Padmavati (Padmaavat) is all set to get it's new release date by the first or second week of new year.