Amyra Dastur has been a busy girl off late. The beautiful actress will be seen in the soon to release Rajma Chawal with Rishi Kapoor and debutant Anirudh Tanwar, the Hindi remake of the Telugu blockbuster film, Prassthanam with Sanjay Dutt and Ali Fazal as well as the Kangana Ranaut – Rajkummar Rao starrer, Mental Hai Kya. Amyra will also be replacing Lisa Haydon in season 2 of Disney India's The Trip, with Shweta Tripathi, Mallika Dua and Sapna Pabbi.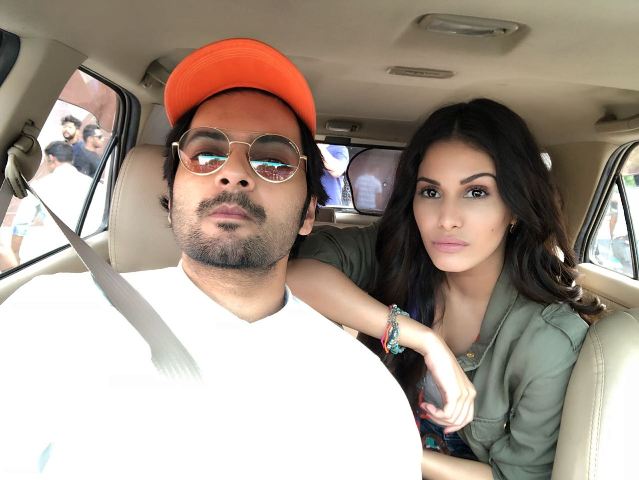 Amyra, who is currently shooting for Prassthanam with Ali Fazal in Lucknow, has been blown away by the rich diction and Lucknowi tehzeeb in the City of Nawabs. A typical Parsi girl from South Mumbai, Amyra will be required to speak a certain way for her role in the film, which is based in Lucknow.
However, having lived all her life in Mumbai, the actress is very well acquainted with the Bambaiya Hindi spoken all over the city but wanted to learn the proper diction, not just for the role, but also for herself.
And who better to tutor her than her co-star?! The Victoria and Abdul actor readily stepped in to coach his on-screen love interest, considering he's from the city and has a great command over the language.
When asked about his newest role of a teacher, Ali replied, "Amyra wanted to learn the polished Hindi that is spoken in North India. So we have our fun sessions in between shots where I throw difficult words and phrases her way to get her accustomed to the language."
"Ali speaks vastly different Hindi as compared to what a SoBo girl like me would speak. I didn't leave him an option but to teach me a few things. I can say he's a fun teacher to hang out with!" Amyra added.