Raabta and Behen Hogi Teri Set to Hit Theaters on June 9
This coming Friday, two Hindi offerings are set to clash at box office – Raabta and Behen Hogi Teri. Among these two, obviously the first one has higher pre-release buzz across the country because of high promotions and star power. While the second one lags behind in both the sections.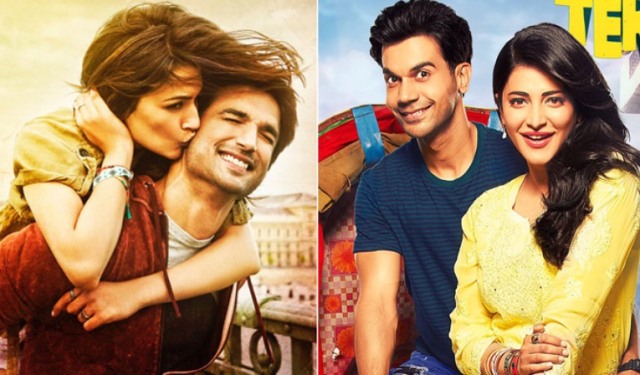 Sushant Singh Rajput and Kriti Sanon starrer Raabta is a romantic action drama movie, directed by Dinesh Vijan. With it's trailer and music, the movie gained good hype among fans as well as audience. Now all are looking much excited toward it's release.
This is the first time when Sushant and Kriti are sharing screen with each other. So far everyone liked their chemistry in promo videos, which is one of the major reason that attracts audience toward theaters.
On the other hand, Rajkummar Rao and Shruti Haasan starrer Behen Hogi Teri is a romantic comedy, directed by Ajay K Pannalal. The movie didn't left much impact over viewers with it's trailer but still fans are showing interest.
Behen Hogi Teri was initially scheduled to be released on 26 May, but later shifted to June 2. Then due to unavailability of desired screen count, makers decided to delay it's release by one week.
Here's an exciting news for fans, that the pre-booking for both the movies has been started across the country including all single as well as multi screen cinemas.
So far Raabta has recorded average advance booking and expected to perform decently at box office, while Behen Hogi Teri witnessed low response on ticket windows and doesn't seem to attract much audience.