Bombay Velvet Reminds the Era of 1960's
After much of wait and gap, now the audience favorite young super star Ranbir Kapoor is coming back again with his much awaited movie Bombay Velvet. Flick is in the buzz of media from such a long time due to its star cast and comeback of Ranbir as a lead. The first official trailer of film was released yesterday morning on the event of India-Bangladesh world cup quarter final match at 8:30 AM. With so many fans following it is very obvious that Ranbir Kapoor fans are too excited to know anything about this movie.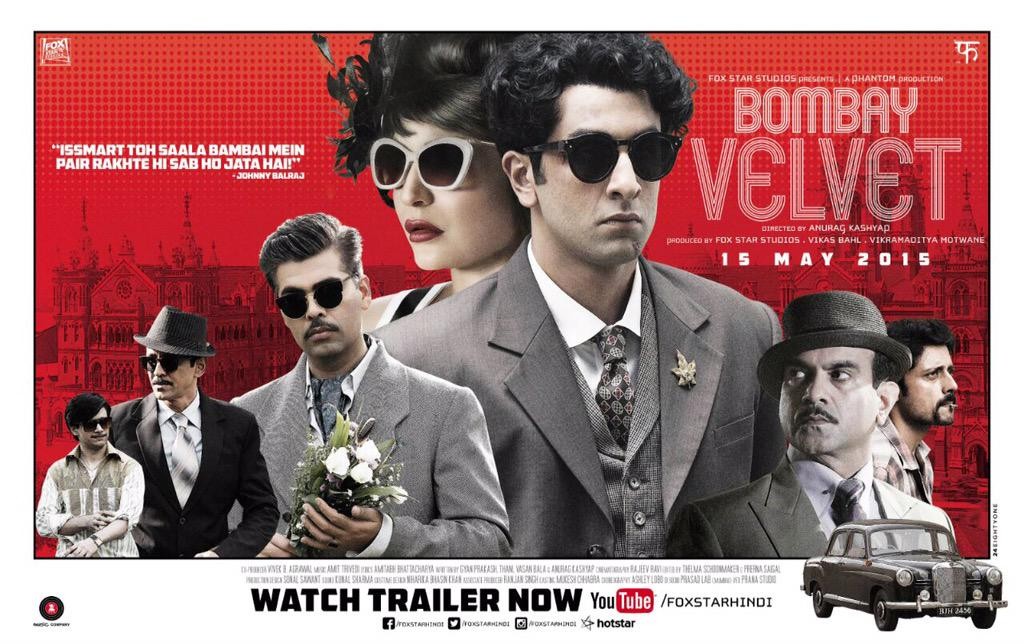 With the release of first official trailer yesterday and that too on such a good platform and event; audience response towards this flick is amazing and very high. Though due to match the focus has again got shifted towards match hence we might see trailer not getting high feedback in morning. But after noon the trailer got huge number of views. Public was waiting long for Ranbir Kapoor coming on screens and after Roy; he is expected to bang the box office with Bombay Velvet same as the trailer has did.
After seeing the first official trailer you can say that it totally entertaining and interesting for the audience & increased their craze for release of the venture to be soon. First official trailer was eagerly being awaited by the audience so today came out as a very exciting moment for all the fans of cricket as well as Ranbir Kapoor to enjoy 2 great things at a time. Trailer of Bombay Velvet gives the feel of 1960's but looking promising as per the reviews from audience.
By now as per the audience positive attitude towards the trailer we can expect it to rise more in coming days and result as big favor for film. This year Ranbir is coming with on and on films like Akshay Kumar so expectations are high from his coming ventures including Bombay Velvet.