What Kajol says on Dilwale's Performance?
Having seen so much high buzz and craze of the audience due to comeback of the magical chemistry of the DDLJ leads – Shahrukh Khan and Kajol, their recent movie Dilwale was earlier enjoying lot of hypes. But sadly, movie came out quite as a wrecking ball and could not perform that powerfully on screens after release. It seemed as if the high hypes drowned the ship deep into the sea from the sky.
Everyone was so excited for the movie with big budget, big star cast and obviously the chemistry to again set fire on the box office. Kajol herself was so happy to work in such a good movie that would work as a big opportunity for her but as we all are live proof of what Dilwale has collected at box office and how it has performed; it is obviously not very impressive.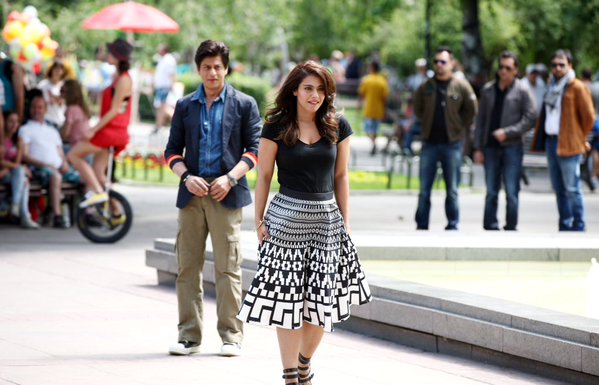 As published in pinkvilla[dot]com, Kajol feeling of regret and embarrassment due to low collection and response from the viewers is obviously clear in her statements. Well the source close to the actress said, Kajol never regret of being part of Shahrukh Khan & Rohit Shetty's Dilwale.
Recently, Kajol was heard accepting herself and saying that she regrets working in Rohit Shetty's biggie Dilwale which could not do that good on screens compared to the big buzz. No doubt, it is great dissatisfaction and quite embarrassing for the lead star cast to get such low response in spite of spending so many bucks on making, promotions and everything. The leading lady Kajol is not so happy with the performance of the movie.
For now, it is really sad for the fans who were expecting too much from the movie but all buzz and vibes in the B-town air disappeared in so short period. Well, the response cannot be felt only from one side though we haven't heard any disappointment from rest of the star cast yet but it is very obvious that all are suffering same regret somewhere within.