Kabir Khan's Tubelight is Indeed Adapted from 'Little Boy'
Since the time when filmmaker Kabir Khan announced his next venture Tubelight with superstar Salman Khan, there were rumors about it of being a remake of Hollywood film Little Boy. Confirming them true, recently the director himself admitted that it is indeed an adaptation.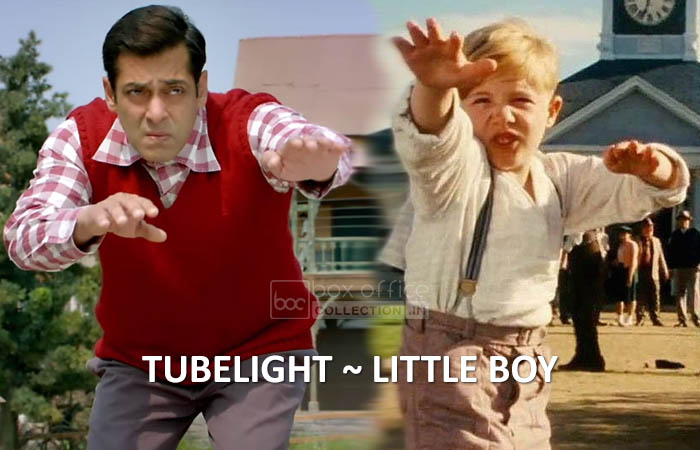 Kabir Khan said, Tubelight is indeed the 'Official Story Adaptation' and the same has been stated in it's credits. But he also added, Little Boy is just the seed of an idea and the Hindi version is completely different from the original.
Released in 2015, Alejandro Gómez Monteverde's directorial Little Boy was set at the backdrop of World War II and was the story of a little kid with secret power, whose father has gone to a war.
While Tubelight is set at the backdrop of 1962 during Sino-Indian war and in it Salman Khan is playing the similar character but instead of father, his brother is at war. There are more additional characters in the film than the original one.
Reportedly Little Boy didn't get much response at box office, but Tubelight has superstar Salman Khan in lead role, whose movie releases like a festive event at box office. It will be very exciting to see how Kabir Khan has molded an American story into a heartwarming tale.
Produced by Salma Khan and Salman Khan himself, Tubelight also stars Sohail Khan and Chinese actress Zhu Zhu in pivotal roles. It is scheduled to be released this Eid on 23 June 2017.