Shahrukh Khan meets Salman Khan on the set of 'Sultan'
"Jabra #Fan meets Haryana Ka Sher #Sultan"
This is not just a line, its a brief portray of that moment when the superstar Shahrukh Khan met another superstar Salman Khan on the set of 'Sultan' in Mumbai's Film City Studio. A time back, both the stars did prefer to ignore each other but now they have become BFF…yeah! Best Friends Forever. The tweet war between their fans is still up but in actual Salman and Shahrukh have broken the wall of ego in between them, which is rejoicing.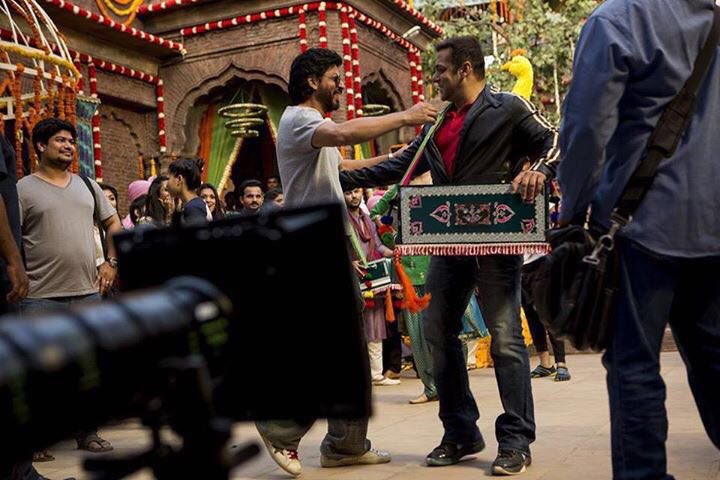 Shahrukh Khan's upcoming film 'Fan' is one of the most awaited films of 2016, which is all set to release next month on 15th April. 'Fan' has huge hype among audience and strongly buzzing around everywhere. These days the actor is positively trying to promote his film to more and more people. In this, his friend superstar Salman Khan is also giving hands. Salman is posting favor tweets to promote Shahrukh's upcoming film 'Fan' among his fans.
On the other hand, Shahrukh is also giving the return favor and promoting Salman's 'Sultan', which is scheduled to be released on 17 July. It is not just end here, we have another exciting news for the fans that the much awaited official teaser of Salman Khan's 'Sultan' is being attached with the release of 'Fan'. The teaser will get released a day before on YouTube and will be screened in theater with 'Fan'.