After copious protests against the highly anticipated Padmavati across the country, makers have decided to go on back foot and postponed it's release. Since the time when it went on floors, this epic drama is surrounded by number of controversies and now many groups are demanding for it's ban.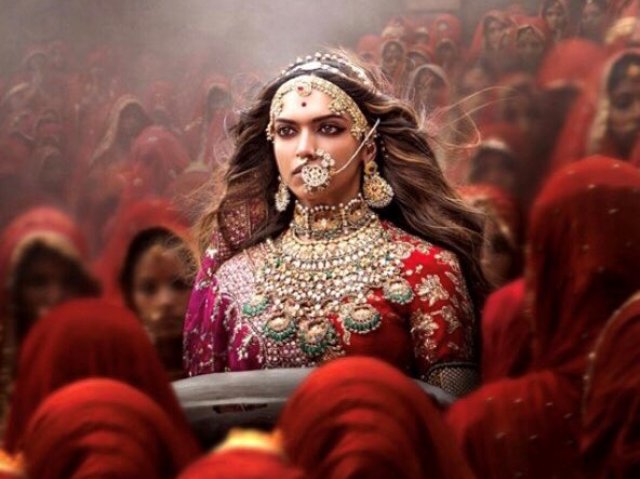 Deepika Padukone, Shahid Kapoor and Ranveer Singh starrer Padmavati has divided the country in two. Half of the people are in support of it while rest are calling it insult of Indian culture & history. Directed by ace filmmaker Sanjay Leela Bhansali, the film was scheduled to release on December 1, but now it has been postponed to no fixed date.
On the behalf of presenter Viacom 18 Motion Pictures, studios' spokesperson released a statement on November 19. "The studio behind Padmavati has voluntarily deferred the release date of the film from December 1st, 2017. Along with Sanjay Leela Bhansali, amongst the most gifted filmmakers of his generation, Viacom18 Motion Pictures has created a beautiful cinematic masterpiece in Padmavati that captures Rajput valor, dignity, and tradition in all its glory".
"The film is an eloquent portrayal of a tale that will fill every Indian with pride and showcase our country's story-telling prowess across the globe. We are a responsible, law-abiding corporate citizen and have the highest respect and regard for the law of the land and all our institutions and statutory bodies including the CBFC".
Viacom18's spokesperson added in statement, "We always have and are committed to continuing following the established procedure and convention. We have faith that we will soon obtain the requisite clearances to release the film. We will announce the revised release date for the film in due course."
On the matter CBFC chief Prasoon Joshi has asked for some time and requested everyone to maintain their calm so that the board members can arrive at the fair decision peacefully. Reportedly, makers will announce the new release date of Padmavati as soon as the film gets certification from CBFC.