National award winning writer-director Ashwini Chaudhary, best known for 'Dhoop' and 'Laado' has announced his next – a socio-political thriller inspired by true life events titled 'Setters' which promises to keep the audience on the edge of their seats.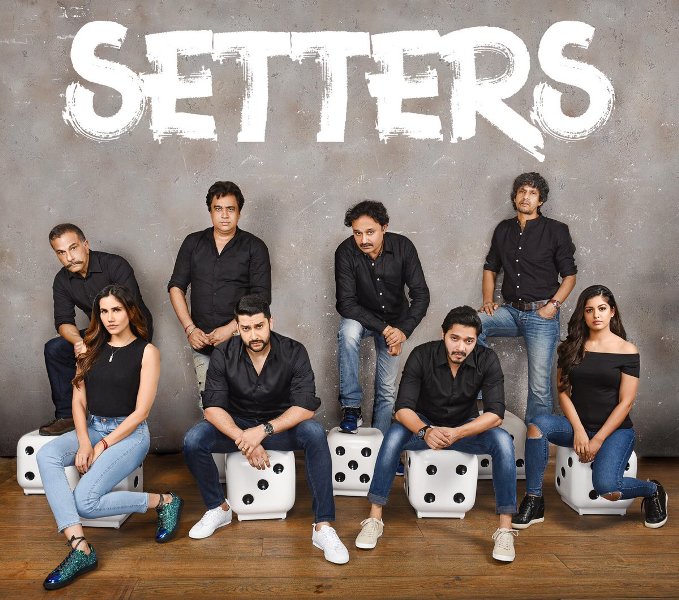 While the film is scripted by Siraj Ahmed, it is being produced by Lovely Films. Shot across Banaras, New Delhi, Jaipur, Mumbai, and other cities, the film will go on floors on 10th October 2018 and will release early next year. Acclaimed composers and music directors Salim Sulaiman have been roped in for the musical score.
The plot of the film revolves around the rackets and scams that have infiltrated into the employment and education market to appease desperate youngsters vying for limited opportunities in government offices. It is a real-time narrative that exposes the modus operandi of the mafia who have created a parallel nexus and always avoid incarceration due to money and muscle power.
The film will entail an interesting ensemble of actors such as Aftab Shivdasani, Shreyas Talpade, Sonnalli Seygall, Ishita Dutta, Pavan Malhotra, Vijay Raaz, Jameel Khan, Manu Rishi, a starcast that will be working with the 'Jodi Breakers: director for the very first time. Other names featured include Neeraj Sood, Zeishan Quadri, Pankaj Jha, and Paritosh Sund.
Ashwini Chaudhary elaborates, "As a storyteller, the range and scope of the narrative excited me. The employment and education mafia in India is endemic, organized and elaborate. The plot of the film is inspired by certain true-life events which we have researched on before we scripted the story. Here is a collective of criminals scavenging on the dreams of lakhs of parents every year – those who can afford to buy off the future of their children, succumb to them and those who can't – make their children burn the midnight oil, hoping that merit will win.
Setters is about the trap that tilts the system towards mediocrity and the have-alls. Massive networks profit from the desperation of students and parents to succeed in a country where university seats and job opportunities alike are limited. The government has been focusing on building new institutes, setting up rigorous systems of entry points in the job market, but in reality, a breed of facilitators is being created who manage to circumvent procedures and checkpoints ingenuously. These masterminds are reckless and work in collusion with the system – Setters is about these masterminds."
Vikash Mani of Lovely Films states, " The employment and education mafia is a white collared profession today and the actual statistics we have gathered are quite alarming. Cinema needs to be responsible and yet tell an entertaining story -Setters will reflect the new-age appetite for appealing content rooted in realism that every single participant of the education system will be able to relate to."
Aftab Shivdasani reiterates, "The biggest curse the country has been facing for the last two decades is the commercialization of education. Examinations have virtually become a multi-crore industry today. The malpractice has grown to gigantic proportions. While India needs to combat the prevailing malpractices in the education system on its own, it will do no harm to glance around, observe as to how education has improved globally. India, too, like fellow educationally-advanced nations must put into practice the adage that investment in education pays the highest returns."
Shreyas Talpade adds, "Today the mafia has extended its tentacles everywhere. From establishing new universities, framing the curriculum to control examinations to pilfering with coaching systems and fudging grades, the mafia strikes at the very roots of talent creation. The burgeoning power of the mafia poses a petrifying threat to New India who has flooded the country with bogus doctors, illiterate teachers, crippled sanitation and a degraded environment. Unless the establishment is freed from its noxious grip by backing honest officials and eliminating the loopholes, the very soul of the nation will be endangered."