Known to have a legion of female fans decades after his departure from the center stage, Rajesh Khanna still sits atop the pedestal of romantic-heroes the industry has ever seen. With millions of Indians have grown up trying to mimic the legendary actor's famous dialogues, it comes to be of little surprise when he found a fan in none other than Shahid Kapoor.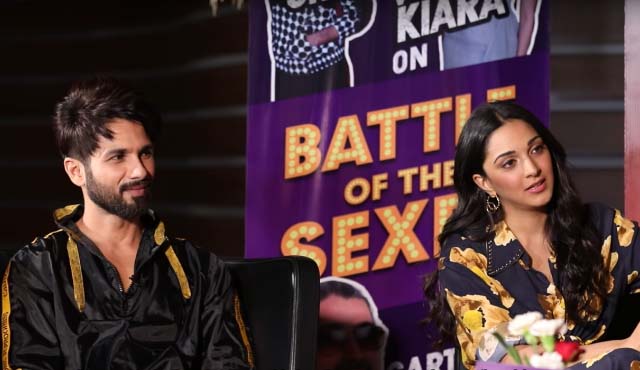 In the latest episode of "Battle of the Sexes", the iconic show of 104.8 Ishq, India's first romantic radio station, Shahid Kapoor told RJ Sarthak about his fondness of "India's First Superstar". Upon RJ Sarthak's asking Shahid about his love for the actor Shahid replied, "…I enjoy his (Rajesh Khanna) movies and I enjoy the work that he did. He is phenomenal as a romantic personality."
The show also featured Shahid's love interest in his latest movie Kabir Singh, Kiara Advani as a guest. They both shared personal insights from the movie and their personal life. The Kabir Singh duo also played a fun game of Battle of the Sexes with Sarthak which had a round of the popular "Heads Up" game along with a rapid-fire quiz.
The format of "Battle of the Sexes" as a segment has made a name for itself owing to the fun and engaging interaction it triggers. The segment involves a series of opposite gender questions, usually fashion.