Shahid Kapoor Engaged with Mira Rajput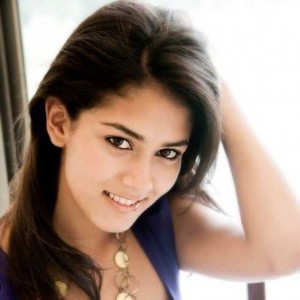 From past few days it is been running continuously in buzz about the young chocolate boy actor of our film industry Shahid Kapoor to be engaged with a Delhi college girl named Mira Rajput. Yes, reports and all media are showing the news of these two love birds everywhere right now and all are in confusion and suspense that whether this news is true or just a rumor. We have many times heard already from Shahid Kapoor at shows and interviews that he wants to marry a common girl from non film industry background and hence this news seems quite a truth for the viewers and all his fans who are excitingly watching the news of him getting engaged with Mira anyway.
Getting on the information about the main suspense of this story i.e. Mira Rajput then she is a Delhi college girl who is currently pursuing her graduation in English Honors from Delhi University. After completing her schooling from Vasant Valley School, she joined the college. As per the reports suggests, Shahid and Mira met during an event of a religious organization named Radha Swami Beas. Some reports also reveal that both of them got engaged in January and that they kept it secret from all media to avoid controversies.
After increasing his fan following with success & appreciation of Haider, Shahid fans are too excited to know the exact truth behind this new news or say controversy.
Coming to the statement of his ex- girlfriend and love Kareena Kapoor Khan who is now married to Saif Ali Khan, they are very happy after hearing this news and wishing all the good luck to this new hyped and buzzed couple.
People are very confused with the news and no one knows perfectly what to believe and what not to. Where Shahid turned 34 recently after celebrating his grand birthday party, Mira is just a 23 years old girl still studying. Also latest reports show that the girl herself denies the news of being engaged with Shahid Kapoor at all and that all this stuff is only news and nothing else.
Well, what so ever the truth behind this news maybe, either a rumor or bit of truth in it; audience has got a new face Mira to keep the buzz going on for few more days and then as expected this rumor will also elapse with time.