Director Faisal Saif has announced his next venture 'Shraap 3D'
Film maker Faisal Saif's upcoming Hindi-Tamil 3D horror film Shraap may have it's title track composed by living legend Oscar-winning composer AR Rahman. The director plans to approach the Maestro with a request of composing the film's title song.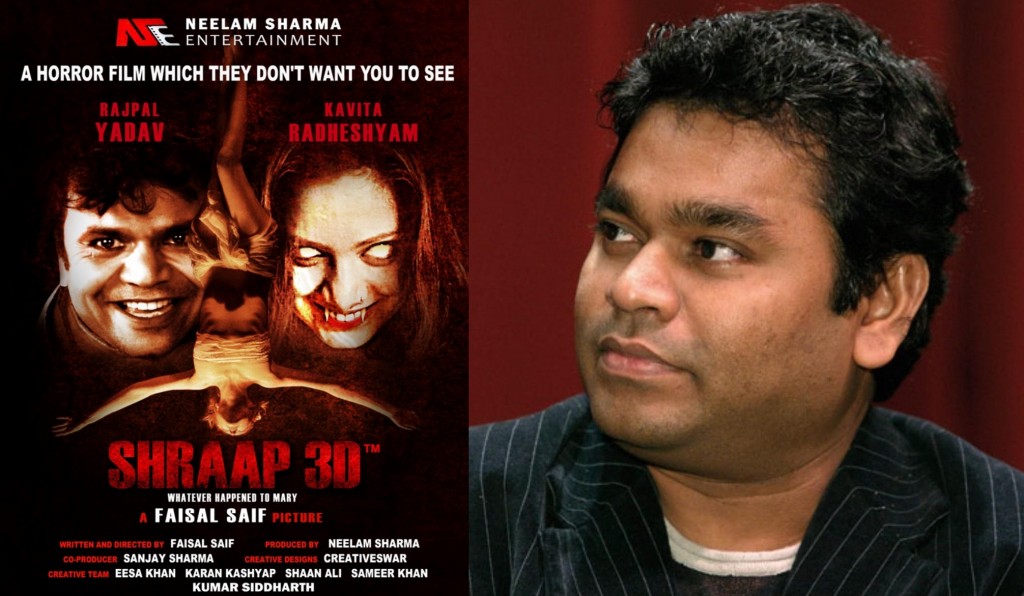 "I am very soon planning to approach Rahman sir with a request of composing the track of my film Shraap 3D. Like the whole world, I am too a die hard fan of Rahman sir. I would also be requesting him to sing the title track along with it's composition." said Faisal Saif.
Rahman, who won an Oscar for Danny Boyle's 2008 film 'Slumdog Millionaire', has been winning hearts of many with his soulful numbers like 'Tu hi re' and 'Maa tujhe salaam' for over two decades.
Shraap 3D stars Rajpal Yadav and Kavita Radheshyam in the lead roles. One more popular actor and actress from South will be finalized soon. The film is being produced by Neelam Sharma & Sanjay Sharma under the banner Neelam Sharma Entertainment.
Director is planning to start the shooting of this horror flick from next month. As per report, Shraap 3D is expected to hit screens in the third quarter of 2016 and will be released in two languages- Hindi & Tamil; titled as Saapam in Tamil.