Actress Shweta Tripathi after impressing the audience worldwide with her acting chops and innocent charm in films like Masaan and Haramkhor is all set to play a 15-year-old aspiring dancer in Gone Kesh which is touted to be India's first ever film based on Alopecia. The film deals with a very common disorder which is often neglected by the people affected by it. Alopecia develops when the immune system attacks the hair follicles, resulting in hair loss from the scalp.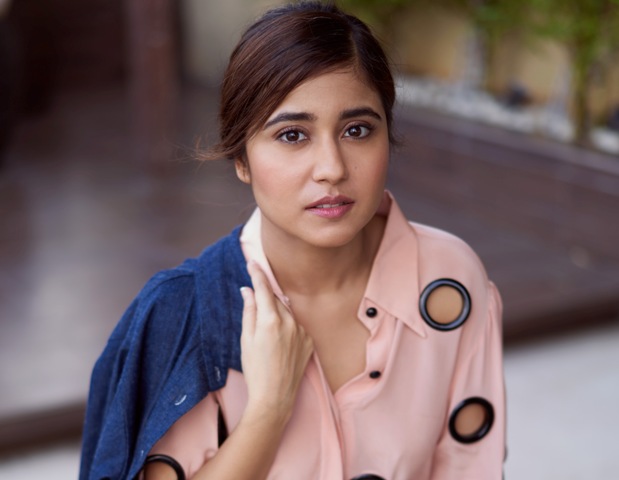 Shweta Tripathi plays a middle-class girl who is an aspiring dancer and wants to fulfil her dreams to be a dancer but is diagnosed with Alopecia. Though she finds the temporary solution for Alopecia at the age of 19 in the film but yet it steals the precious years of youth, dwarfs her ambitions and wrecks havoc on her life.
The film is directed by debutante Qasim Khallow the first ever Tibetan Muslim to work in Bollywood. The director has worked on films like Fan, Dum Laga Ke Haisha, Kill Dil, Gunday, Aurangzeb, Ek Tha Tiger, Chaar Din Ki Chandni, Yamla Pagla Deewana, and Chamku. He has been the camera person for these films and also is responsible for the entire BTS video for each film.
The film is set in the backdrop of a small town Siliguri, in West Bengal and it explored the different human emotions, pain, loneliness, fear, humour, courage and ignorance in a light-hearted manner. It would be a visual treat for fans to see Shweta performing such an intense character flawlessly onscreen after Haramkhor.
The makers of the film are looking forward to releasing the film by October this year. When asked Shweta she said, "Gone Kesh is an extremely special film for me. I had given my consent after reading just the synopsis. I choose films when they strike a chord with me and this one did and how!"