How Saansein triumphed over Rock On 2?
Prime Minister Narendra Modi's demonetization decision (of withdrawing ₹500 and ₹1000 currency from usage) has certainly impacted the entire country; especially cinema business has gone for a toss. This week's new releases have hit the rock bottom. Big releases like Rock On 2, which was touted to 'rock' at the box office considering its first part Rock On was super successful, didn't open on a great or at least on expected note.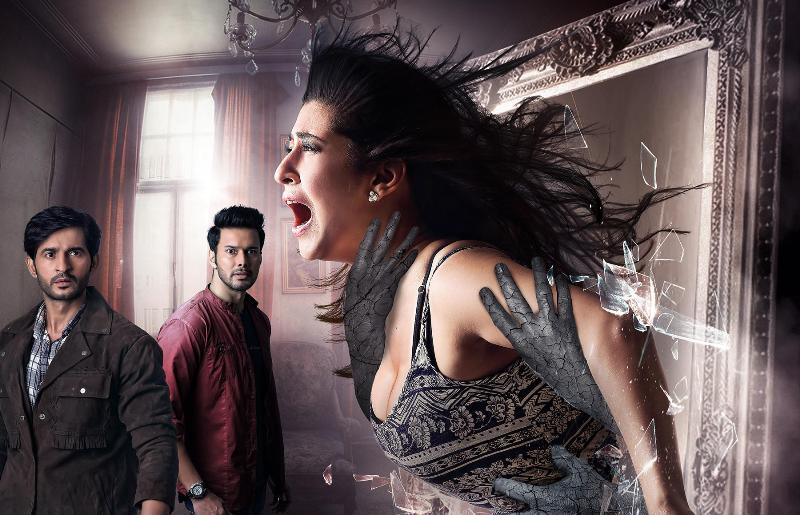 However, those who took a timely action are now heaving a sigh of relief. Earlier Saansein – The last Breath, an upcoming horrance, was also supposed to hit the screens on November 11, 2016. Nevertheless, with PM Modi's big announcement, Saansein producer Goutam Jain took a bold step and decided to push the release of his debut film at the 11th hour.
While many speculated that Saansein was being postponed as the makers didn't want to clash with a franchise like Rock On that comes from a big banner and trade is also quite upbeat about this Farhan Akhtar starrer. But if that would have been the case then Saansein, which is now scheduled to hit the screens alongside Shah Rukh Khan & Alia Bhatt's Dear Zindagi on November 25, wouldn't have opted to arrive along with yet another biggie. It would have rather gone solo to arrive in theaters.
Some others even wondered if the makers of Saansein are taking an appropriate decision to shift the release, but looking at the current scenario and the way demonetization has affected the new releases, it seems Saansein team was provident and took a calculated smart move. While the film will face competition from SRK's Dear Zindagi, but that will perhaps not deter the film from doing the required business, because by that time, things may settle for better.
Producer Goutam Kumar Jain says, "It's a calculative move. Since we had to take a call fast, we decided to postpone the film. We aren't scared of the competition and we are quite confident of our product. We understand it will be difficult for people to prioritize a film over other basic necessities. The money should be used for basic necessity first."
Saansein director Rajiv Ruia says, "As per current situation, it's not a good time to release the movie. We have confidence in our product that's why we took a tough decision to postpone and release the film on 25th November." Looks like being in Bollywood is all about taking smart moves irrespective of the (small or big) banner or budget!