Sneha Namanandi shall be seen in a pivotal role in the upcoming film 'Torbaaz' which has been filming in Kyrgyzstan, where the country of Afghanistan has been recreated. Sneha plays an Afghani woman in the film and had co-stars from all over the world which included people from Afghanistan, Norway and Sweden who all confused her to be an Afghan in real life.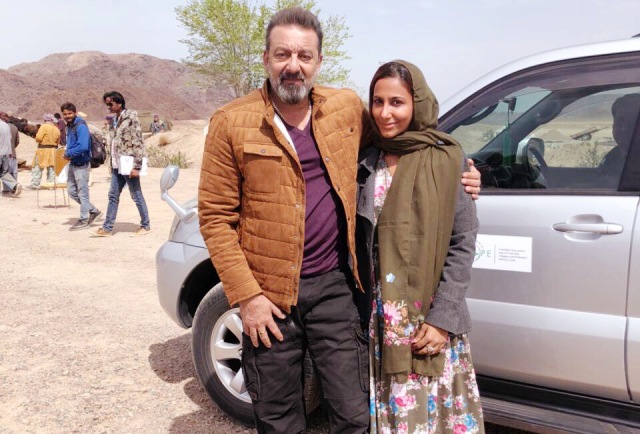 Talking about sharing the screen space with Sanjay Dutt, Sneha Namanandi says, "I've admired Sanjay Dutt's work and loved his performances since childhood. His looks, the way he talks and conducts himself, his overall personality is so mesmerizing,".
"I've always aspired to work with him and this is a dream come true. He's an amazing co-star to work with. I completely look up to him, especially for how he has fought all the negativity in his life and has started a new inning in his career. He's an inspiration to me".
"I feel blessed to have a personality that easily moulds into the characters I'm chosen to play. It must have been the director's vision of me playing an Afghani that has translated into me having made people confused about my origin", she added on being confused about being an Afghani woman on the sets.
Sneha has been mesmerizing the audiences down South and is known to be a popular face for music videos, where her latest outing was 'Humsafar' from 'Badrinath Ki Dulhania' singer Akhil Sachdeva's first single 'Gal Sun' which released on Bhushan Kumar's T-Series. Directed by Girish Malik, who helmed the critically acclaimed 'Jal', Sneha's role in 'Torbaaz' is much awaited.