Sunny Leone is Excited for Ek Paheli Leela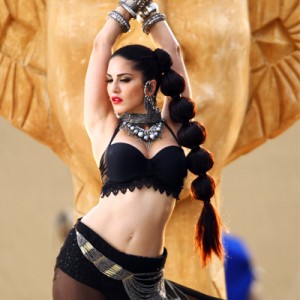 The gorgeous and stunning beauty
Sunny Leone
who made her Bollywood debut with Jism 2 has now become part of the film industry. Recently she gave many films some hits and some not so hits but all being too popular due to her presence in them. Now she is trying to make her image as an actress in films other than being a hot and bold character in the films. With her upcoming movie
Ek Paheli Leela
she is expecting a lot from the audience and critics to appreciate her role and acting this time.
In her previous movies she was seen at most of the time in bold and non acting roles only portraying as a model or hotness quotient in the films but now she is giving her best efforts to prove herself as an actress too with good caliber acting skills. Ek Paheli Leela, which is upcoming musical thriller film starring Sunny Leone in a double role, she has played both of her characters as Leela and Meera quite well and up to the expectations.
She is quite happy with her performance and is expecting public to support her well. Her looks are also quite desi in this film as compared to other but at times she can be felt as hot and happening as in her recent films. Overall Ek Paheli Leela is a good platform for Sunny Leone to prove herself as an established actress of Bollywood or at least as a nice actress too other than her appeal.
Public is quite excited and especially her fans are quite interested in her movie as they will be seeing her first time ever in totally desi avatar and saying desi dialogues that to with professionalism. From her entire appeal to attire and to dialogues, she seems painted in the colors of the theme of film. Let's hope that all her expectations from Ek Paheli Leela come to be fulfilled with the release of the fill officially.