Mastizaade Release Delayed
The latest reports reveal that the upcoming movie named as Mastizaade which was touted to be an adult comedy has been denied by the censor board to be certified as a comedy movie. It was earlier in buzz due to its adult factor plus sexual comedy script. Now after much buzz when the movie was expected to release then it has again been caught up in controversies due to its content and theme.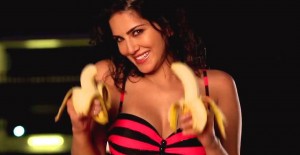 Censor board members have seen the content and they felt that the movie is not proper to be called as a comedy movie due to its more than comedy scenes plus genre. Finally they have decided not to certify movie as a comedy movie. For instance it can be said that Mastizaade is sort of some category movie to
Hunterrr
which was also an adult comedy cum intimate movie.
Due to its bold content and controversial genre, scenes and story, it has been categorized under the adult movies and expected to get Adult or at most Under Parent Guidance certification from the censor board. As it stars newly turned actress Sunny Leone in the main lead playing character of Laila Lele in the movie so one can easily guess the level of adult quotient in it automatically.
One of the known press releases stated about the movie that it is a mad, naughty, sex comedy containing all such scenes, dialogues and material in it. So we cannot certify Mastizaade obviously after seeing that it does not have the theme of comedy to its exact meaning. The thing is that all the bold and adult content has been dramatized in some funny way as to give it laughter but still all remain adult at all.
By now movie is in hypes and controversies due to its certification, the censor board that has refused to accept it as a comedy movie. Only the youth audience is expected to give this movie bit of response and presence of Sunny might add up more numbers else it is not being touted to do much bigger collection on the screens.