Taapsee Pannu is currently touring the country with her Manmarziyaan co-stars Abhishek Bachchan and Vicky Kaushal to promote the brilliant album of the Anurag Kashyap helmed romantic drama.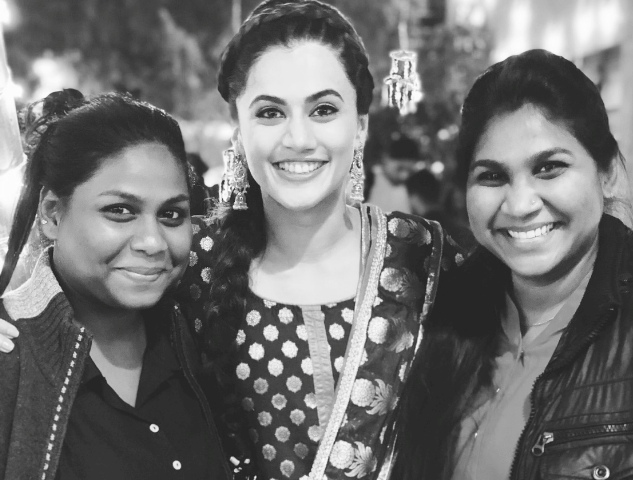 Although several songs from the film have released and are already a raging hit across radio stations and with the fans, the entire album is yet to come out. One of the songs, Kundali, which is a sangeet number, released recently much to the anticipation of the audience. Sticking to the Punjabi essence of the film, the song is a proper bhangra number, pictured on Taapsee Pannu. But the credit for choreography goes to two southern artists.
Sisters Navadevi and Navalakshmi, who are extremely popular down South and have worked with industry veterans like Rajnikanth and Kamal Hassan, choreographed the Soorma actress, who is playing a Sikhni in the film. This is the first time they're working in Bollywood and agreed to choreograph the song as they wanted to work with Taapsee and Anurag. Also, as two full-fledged south Indians, they choreographed a complete bhangra number, much to the awe of the cast and crew.
"I was pleasantly surprised when Anurag Kashyap told me he has gotten new girls from the south to choreograph the song. I almost didn't believe him when he told me this first. I thought he was joking. Until one day I turned up at the rehearsal and realised he wasn't. He wanted a new take on a sangeet number.
Punjabi sangeet numbers are done to death in our films and he thought getting new choreographers who are not of the same background as the song and flavour of the film might just get in something refreshing which I feel it did. The song is beautiful and the peppy choreography these 2 girls added to it makes it fresh and exciting to watch. It's the first time Anurag has a proper lip sync dancing number in his film so expect something unique for sure!"
Kundali's audio came out on Friday, but we cannot wait for the video to release to see the magic the sisters have created!