Akshay Kumar has Cameo Appearance in female oriented 'Naam Shabana'
First time in Indian cinema, any franchise will have its prequel. The ace filmmaker Neeraj Pandey has started his new venture titled as Naam Shabana from today i.e. 13 September. It is the prequel of superstar Akshay Kumar's Baby, that was released in year 2015. It's a female oriented action thriller, stars Taapsee Pannu in a title role.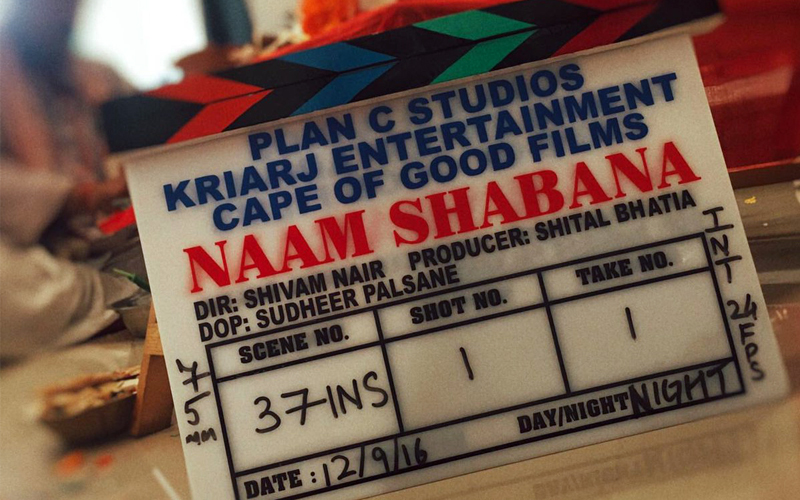 Baby was based on an anti-terrorist mission and basically revolved around the character Ajay Singh Rajput played by Akshay. But Naam Shabana is the story of female character, that was played by Taapsee Pannu in Baby. It tells the story of her courage in previous missions and struggle before getting recruited in the Baby mission.
Akshay Kumar is not the integral part of this movie, he has a cameo appearance in it. Being associated with the franchise, he is very excited and himself made this announcement. With a picture of clapboard he tweeted, "A unique attempt,for the very 1st time in Indian cinema.Get ready 2 be surprised, #NaamShabana coming ur way next yr" Taapsee also shared her excitement on twitter, "Another adventurous journey begins…. #NaamShabana my first ever title role. Get ready for some serious action".
First time in Indian cinema, any franchise will have its prequel and this is what unique about this movie. Reportedly, Naam Shabana is being directed by Shivam Nair and produced by Neeraj Pandey & Shital Bhatia under the banners Plan C Studios, Cape of Good Films and KriArj Entertainment. Shooting of the movie is likely to be completed till November and it is scheduled to be released in the first quarter of year 2017.