'The Accidental Prime Minister' is Based on Sanjaya Baru's Book with same title
Veteran Bollywood actor Anupam Kher is all set to play India's former PM Dr. Manmohan Singh in the upcoming cinematic adaptation of Sanjaya Baru's book 'The Accidental Prime Minister'. Directed by the debutant Vijay Ratnakar Gutte, the film is titled same as the book.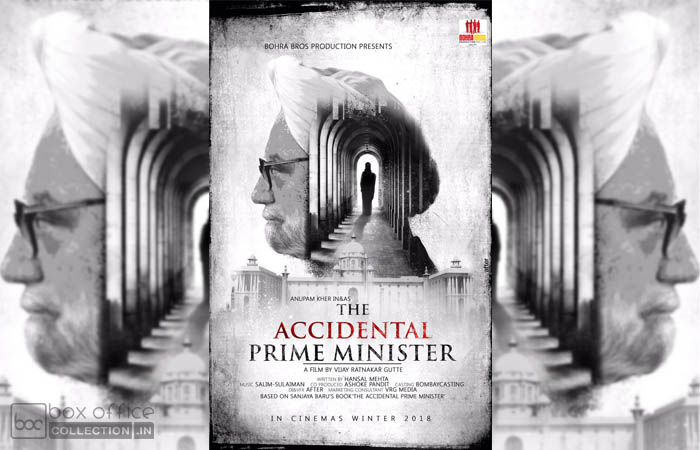 Today in the morning i.e. June 7 at 8:36 AM, the actor took to twitter and shared the first look poster of this upcoming political drama with a caption, "To reinvent yourself as an actor is to challenge yourself. Looking forward to portraying #DrManmohanSingh in #TheAccidentalPrimeMinister.:)".
The poster features the silhouette of Anupam Kher who is unrecognizable in a getup of former PM Dr. Manmohan Singh. The picture also shows the premises of India's PMO and shadow of a lady in corridor, that obviously symbolizes Congress Party's president Sonia Gandhi.
After the first look, Kher received huge appreciation and wishes from fans as well as other celebs from the industry, while some from audience raised question, "will his character have dialogues in the film or not?". Anyways, their question will be answered next year in December, when the film will hit theaters.
So far only Anupam Kher has been introduced from the starcast of 'The Accidental Prime Minister' and now everyone is keen to know, who are portraying the characters of Sonia Gandhi and Sanjaya Baru, who is writer of the book and was also the media advisor (2004-2008) of Manmohan Singh.
Story of 'The Accidental Prime Minister' is written by National Awards winner Hansal Mehta and music is being scored by Salim-Sulaiman. Co-produced by Bohra Bros Production and Ashoke Pandit, the film is set to release in December 2018.