Salman Khan Hit and Run Case Decision Tomorrow
With respect to the 2002 hit-and-run case, the Bollywood hunk Salman Khan was sentenced for 5 years jail yesterday on 6 May 2015. The crime for which he was accused of was for running his SUV on pavement dwellers killing one and injuring four others. Though the hearing was held yesterday and the very same day he was sentenced for 5 years imprisonment but just after the conviction he somehow got a relief from staying at jail in night as his lawyers managed to bring an interim relief of 2 days i.e. till Friday (8 May).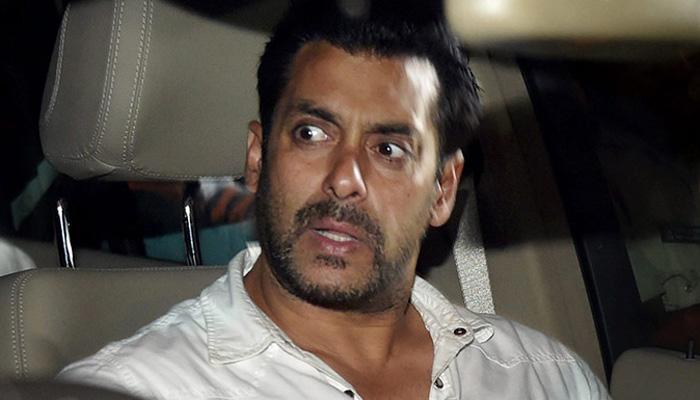 All of his fans are very disappointed after this news as the incident that happened by the super star our where was found guilty of ramming his SUV into a bakery shop in suburban Bandra 13 years ago i.e. in 2002; after 13 years long time suddenly the fans have come in shock after the direct punishment for jail. Since then Salman was supposed to appear in the hearings at regular levels but no one expected that 6th May will come up like disaster for not only Salman family & friends but also his lacs of fans who love him so heartily.
All fans and celebrities are in great shock after this news and tomorrow the Bombay High Court will decide whether to provide him bail or directly put him in bars same moment or day. If the shit happens then Salman Khan who is one of the most superb actors of our industry ever will no more be able to do his films or continue his acting career at least till the period of 5 years. Though court may grant notice or relief for completing some shootings that are left partially but many producers and film makers are going to duffer huge loss with this sad news.
Salman Khan upcoming films like Bajrangi Bhaijaan whose even release date has been revealed to be July and pother upcoming movie Prem Ratan Dhan Payo which is also scheduled to hit theaters on Diwali; both will suffer a lot as some shooting sequences and part have been left in films especially in Prem Ratan Dhan Payo.
On an average if we count only these films releasing this year which are in attention and already revealed then the film makers have more than 450 crores (Prem Ratan Dhan Payo+ Bajrangi Bhaijaan) posed on him and expected to bring double or manifold profits than this cost; now no one's sure what is going to happen and how much loss they have to bear. Salman was supposed to bring more awaited films in next two years like Shuddhi, No Entry Mein Entry, Sultan and many other advertisement, shows etc that all are now in jeopardy to shoot, release or launch. It seems not only him but the film makers, ad makers, audience and Salman himself will face huge problem and loss if tomorrow also the sentence for 5 years remains same.
All his fans and loved ones are praying for him to get as much kind and supportive decision as they can and that justice is served to both- Salman and the victims of that 2002 incident.
Charges for which Salman Khan was accused are total 6 namely-
304 part II (culpable homicide not amounting to murder) of IPC
279 (rash and negligent driving) of IPC
337 (causing hurt by act endangering life) of IPC
338 (causing grievous hurt) of IPC
427 (mischief causing damage to property) of IPC
Motor Vehicle Act
Sections 34(a) and (b)
(cancellation of registration of vehicle) read with 181 (driving vehicle in contravention of rules)
185 (driving at great speed after taking drinks) of the Bombay Prohibition Act