Yami Gautam will soon be seen in Aditya Dhar's Uri – The Surgical Strike starring Vicky Kaushal essaying the lead captain who was at the forefront of the real-life surgical strike of 2016, in retaliation to the cowardice attacks by Pakistan on unarmed Indian military personnel in Uri, Kashmir.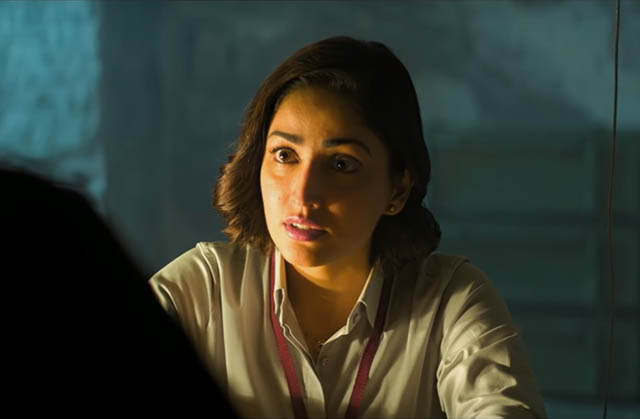 Yami plays an intelligence officer and the actress went through an array of things for preparation to get into the skin of a character, something she's never done before. With the zeal to star in a real-life Indian army story, Yami even went through a look transformation to give herself the edge to look the part on screen choosing her tresses for a more cleaner, serious look.
From what we have gathered in the trailer, her character is a no-nonsense thorough intelligence analyst and Yami took a great deal of inspiration from the 2012 iconic film, Zero Dark Thirty. The film which has Jessica Chastain in the lead role of Maya, a fictional CIA officer leading the hunt for Osama Bin Laden became the ground inspiration for Yami for her role in Uri.
She positively felt that Jessica's role and her efforts were impeccable and are a great base of homework for any actor essaying a role of armed services professional on screen.
Speaking about the inspiration, Yami said, "Zero dark thirty is personally one of my favourite films. Jessica was at her best in that film and the effort the entire team put into the film was beyond. The film definitely deserved every accolade it got.
Jessica's character of an intelligence officer was truly inspirational and did create a good growth for me to just watch it and understand its various nuances the role and the profession demands. Everything from the voice to the body language as an officer, each of these things matter a lot. And Jessica did an impeccable job and it helped me quite a bit when I was to begin shooting for Uri".