'The Jungle Book' Performs Comparatively Better than Shahrukh Khan's Fan
Couple of weeks ago released the much awaited and highly promoted fantasy adventure movie from Walt Disney, The Jungle Book completes its two weeks journey at box office on an excellent note. From its very first day, it is performing impressively across India and is being loved by everyone. It has received very positive reviews from Indian critics as well as moviegoers. As a result, it has become the second highest opener, opening weekend grosser and opening week grosser of 2016 so far. In its second week, The Jungle Book has performed better than the biggie Shahrukh Khan starrer Fan, which is really appreciable.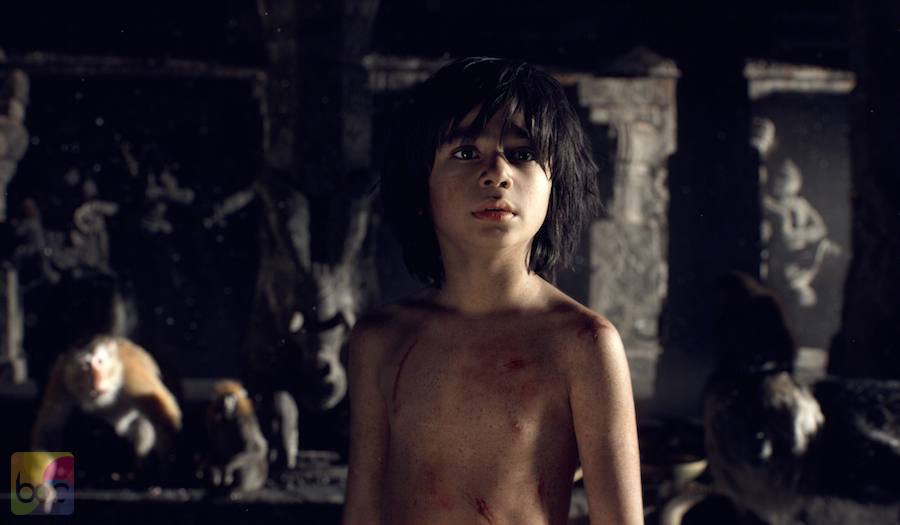 In its opening week, this delightful visual treat had reported phenomenal performance and raked the business of total 74.08 cr on around 1600 screens in India, that includes 40.47 cr of weekend and 33.61 cr of weekdays. Within a week, it had dominated the much hyped Hollywood movie Batman vs Superman: Dawn of Justice and all other Bollywood movies that have released this year except Airlift.
In its second week, The Jungle Book has performed superbly so far. It had minted the amount of total 27.20 cr in the weekend, that includes 8.02 cr of Friday, 8.51 cr of Saturday and 10.67 cr of Sunday. In weekdays too it received overwhelmed response from Indian audience and added 5.09 cr on Monday, 6.37 cr on Tuesday and 5.02 cr on Wednesday. Today i.e Thursday also it started the day with slightly lower response than Wednesday and collected around 4.01 cr as its 14th day collection.
After the second week, total domestic collection of The Jungle Book is recorded as 121.77 cr. With this, it has become the best performer of 2016 so far, as after two weeks the highest grosser Airlift was at 112.29 cr.
| Box Office | Collection (India) |
| --- | --- |
| Day 1 | 10.09 Cr |
| Day 2 | 13.51 Cr |
| Day 3 | 16.87 Cr |
| Day 4 | 7.60 Cr |
| Day 5 | 7.07 Cr |
| Day 6 | 7.97 Cr |
| Day 7 | 10.97 Cr |
| Day 8 | 8.02 Cr |
| Day 9 | 8.51 Cr |
| Day 10 | 10.67 Cr |
| Day 11 | 5.09 Cr |
| Day 12 | 6.37 Cr |
| Day 13 | 5.02 Cr |
| Day 14 | 4.01 Cr |
| Day 15 | 3.58 Cr |
| Day 16 | 6.65 Cr |
| Day 17 | 8.69 Cr |
| Day 18 | 3.02 Cr |
| Day 19 | 3.01 Cr |
| Day 20 | 2.94 Cr |
| Day 21 | 2.67 Cr |
| Day 22 | 1.78 Cr |
| Day 23 | 3.53 Cr |
| Day 24 | 5.16 Cr |
| Day 25 | 1.76 Cr |
| Day 26 | 1.87 Cr |
| Day 27 | 1.71 Cr |
| Day 28 | 1.53 Cr |
| Day 29 | 0.75 Cr |
| Day 30 | 1.34 Cr |
| Day 31 | 1.52 Cr |
| Day 32 | 0.60 Cr |
| Day 33 | 0.60 Cr |
| Day 34 | 0.56 Cr |
| Day 35 | 0.65 Cr |
| Day 36 | 0.59 Cr |
| Day 37 | 0.90 Cr |
| Day 38 | 1.11 Cr |
| Day 39 | 0.49 Cr |
| Day 40 | 0.42 Cr |
| Day 41 | 0.53 Cr |
| Day 42 | 0.45 Cr |
| Day 43 | 0.34 Cr |
| Day 44 | 0.56 Cr |
| Day 45 | 0.67 Cr |
| Day 46 | 0.28 Cr |
| Day 47 | 0.25 Cr |
| Day 48 | 0.24 Cr |
| Day 49 | 0.23 Cr |
| Day 50 - Lifetime | 5.67 Cr |
| Total | 188 Cr |